Bizkaia Talent awards its prize for the EikenTALENT 2018 competition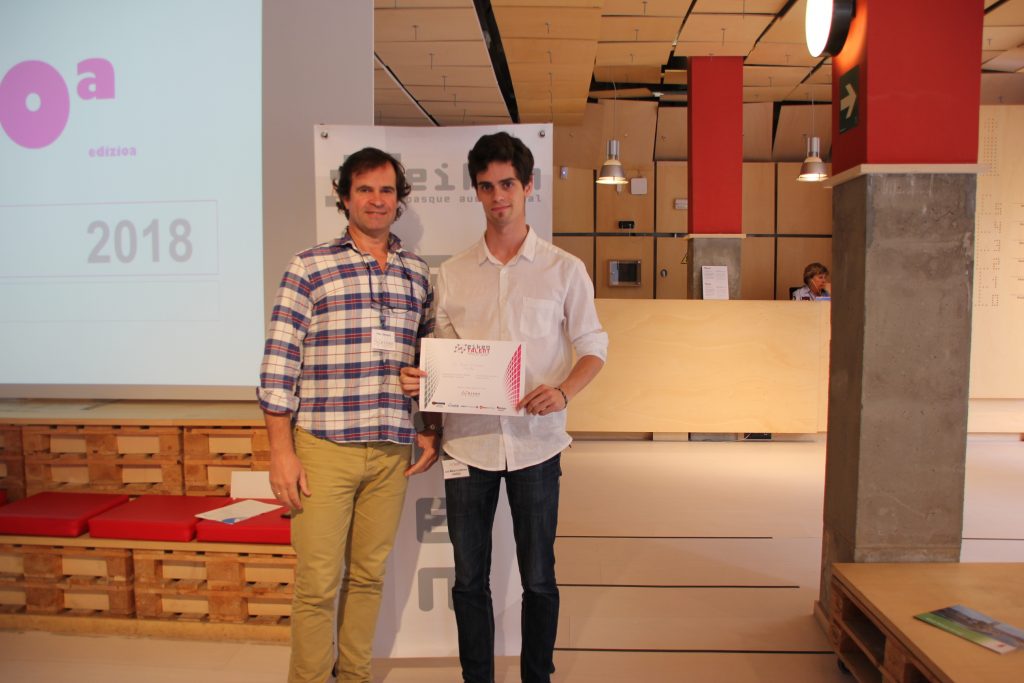 Jon Mikel Gutierrez's "Haizea" short film was awarded the prize in the 10th edition of the competition.
Bizkaia Talent contributed to the 10th edition of EikenTalent 2018 at which prizes have been awarded in the form of training grants for an audio-visual company. The prize was given to Jon Mikel Gutierrez for his "Haizea" short film.
Eiken, the Basque Country's audio-visual and digital content cluster, organized EikenTALENT. The project is aimed at new audio-visual talents and it seeks to promote youth employment by creating a bridge between education centres and companies.
In May this year Bizkaia Talent signed a collaboration agreement with the cluster in order to ensure the success of the EikenTALENT 2018 project, an innovative and pioneering Basque initiative designed by Eiken's associated companies and aimed at putting in touch the non-professional talent of young creators with companies in the Basque Audio-visual Sector. The goal of the collaboration is the creation of new products and organizational models in the Basque audio-visual sector. Furthermore, it aims to keep creative talent in the Basque Country and provide a showcase for such talent to demonstrate its ideas to the industrial sector.