18,000 new jobs were created in the Basque Country in 2018 and the forecast is for a further 14,000 in 2019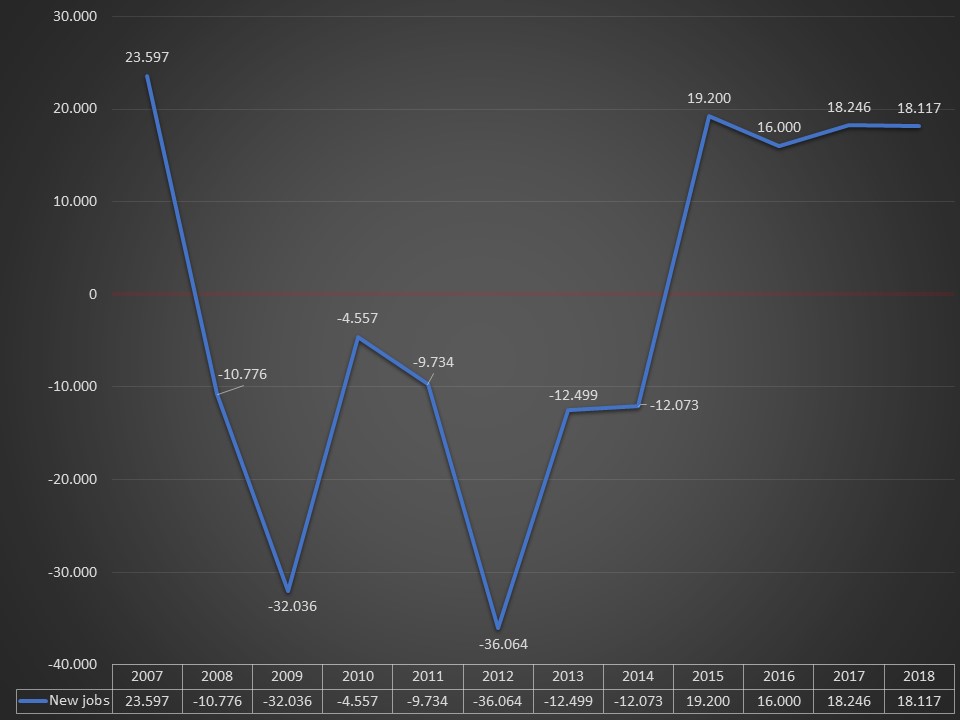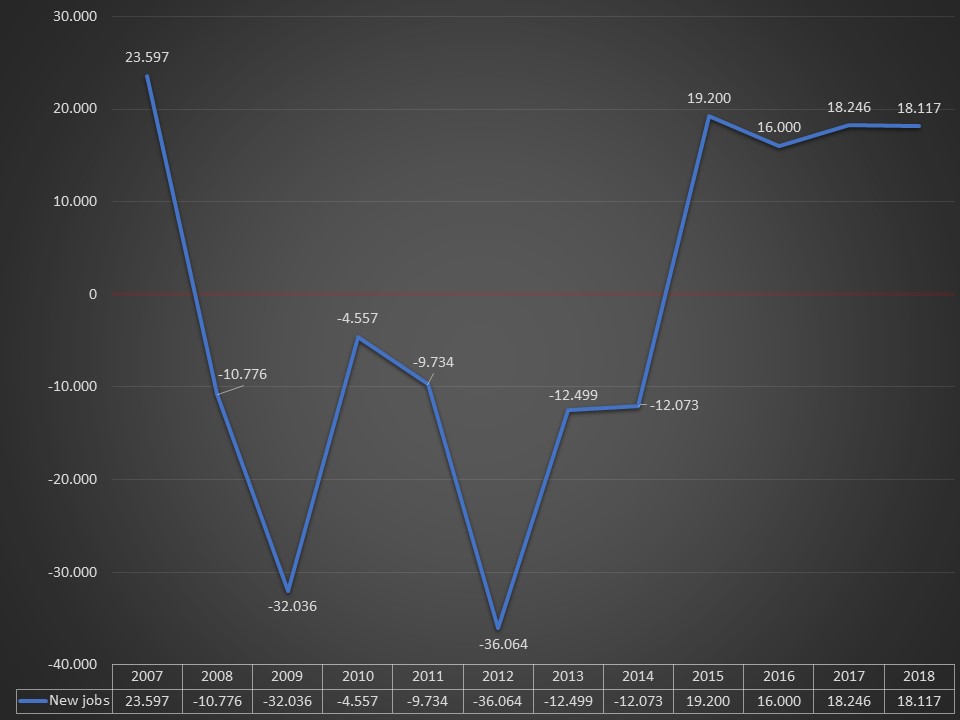 The predicted economic growth of 2.5% is above the Euro Zone average of 1.9%
The Basque Country ended 2018 will 962,000 people enrolled with Social Security – an annual increase of 18,000 or 1.92%. With respect to the unemployed, the rate currently stands at 9.58% (the lowest in the entire state), 7,800 fewer than in the previous year and the forecast is 8% in 2019, which would be the lowest rate of employment since 2008. With 976,000 people in work, the Basque Country would thus recover pre-crisis levels of employment.
Indeed, after five years of continued growth, the Basque Business Confederation (Condeferación Empresarial Vasca) is also predicting a positive evolution for the Basque economy in 2019. The forecasted growth of 2.5% in the GDP will enable 14,000 new enrolments with the Social Security.
The positive forecasts of the Basque employers' collective are connected to the favourable short and mid-term outlook for Basque companies; practically all of these companies foresee a stable and growing market with increasing sales over the forthcoming months.
Quantity and quality in employment
This improvement in the economic outlook is not only visible in terms of quantity, but also in terms of quality of employment. 2018 was a record year with respect to permanent contracts with almost 90,000 registered, 12,000 more than 2007 (prior to the crisis), and up to November 2018 the growth rate of this type of contract has been 21.1% in contrast with 3.6% for temporary contracts.