Bizkaia Talent is invited to the First National Talent Return Meeting organized by the Government of Castilla-La Mancha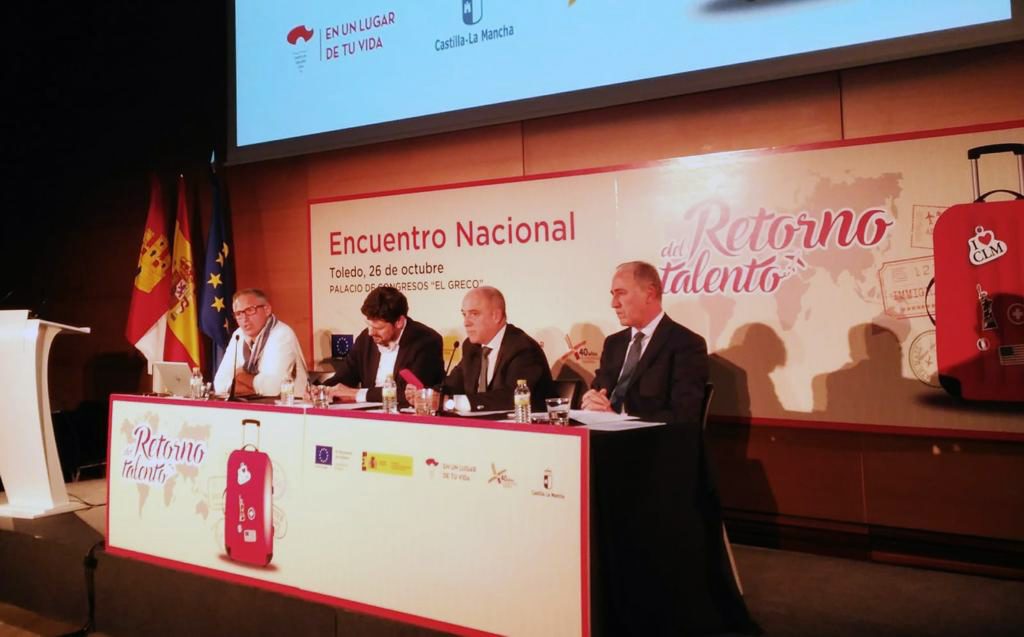 The Managing Director Ivan Jimenez took part at a round table where the debate was focused on talent return policies and he presented the Bizkaia Talent model.
The First National Talent Return Meeting took place in Toledo on the 25th October. 200 people attended the event from companies, universities, social agencies, as well as representatives from several different autonomous communities, including Bizkaia Talent as an association promoted by Bizkaia Provincial Council.
Bizkaia Talent continues to be a benchmark in terms of talent development and management. For this reason, Ivan Jimenez presented the Bizkaia Talent model and the Be Basque Talent Network strategy and he spoke about the keys to attracting, retaining and connecting talent in the Basque Country. He also presented several innovative tools such as the Basque Talent Map and the Basque Talent Observatory.