Bizkaia Talent participates in the EuroScience Open Forum in the Netherlands city of Leiden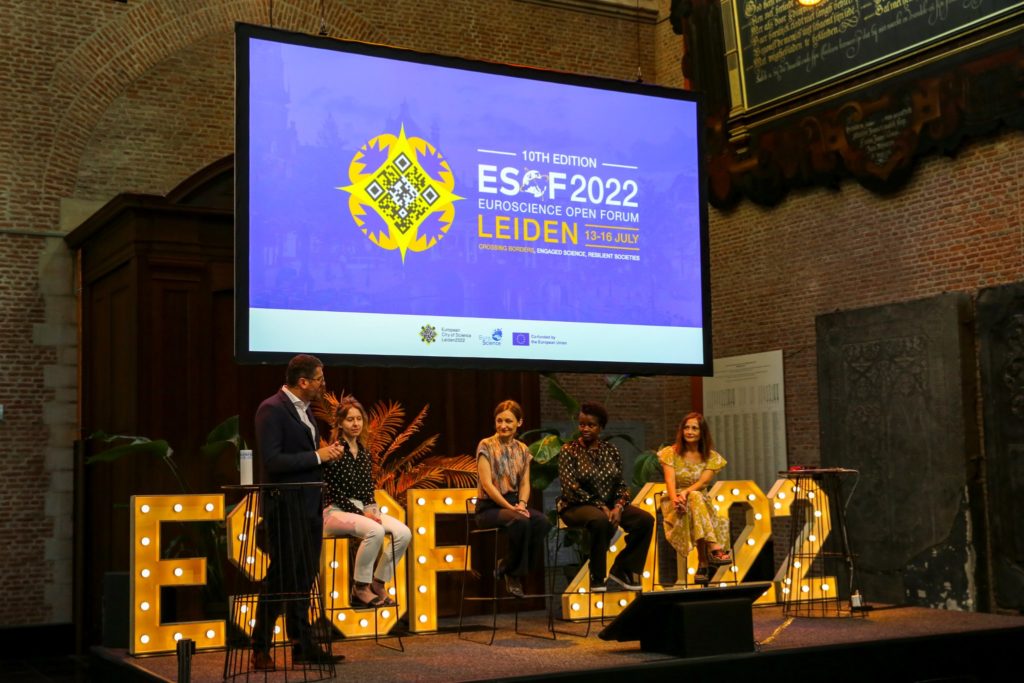 #ESOF2022
The organization has delivered a training session on how to guide the professional careers of research workers beyond the academic world.
On the 14th, 15th and 16th July Leiden hosted the 10th edition of the EuroScience Open Forum (ESOF), a two-yearly pan-European science awareness conference devoted to research and scientific innovation.
The aim of ESOF is to foster dialogue on science, technology, innovation, policy, and society; to offer a platform for cross-disciplinary interaction and exchange; to present cutting-edge scientific and technological developments in all scientific areas; and to offer valuable opportunities for early-career researchers, including networking and career advice.
Bizkaia Talent participated on the third day of the conference, specifically in the so-called European Talent Fair, via Ms Carmen Méndez de Castro, who is the head of the Relocation & Be Basque Dual Career Centre service. Under the title of Career Paths Beyond Academia, Ms Méndez de Castro delivered a training session about the different work possibilities which exist for research workers who wish to develop their professional careers beyond the academic world, and she provided key advice about choosing a route in fields such as scientific entrepreneurship, the public administration and industry, amongst other sectors.