Bizkaia Talent participates in the biannual EURAXESS conference in Nantes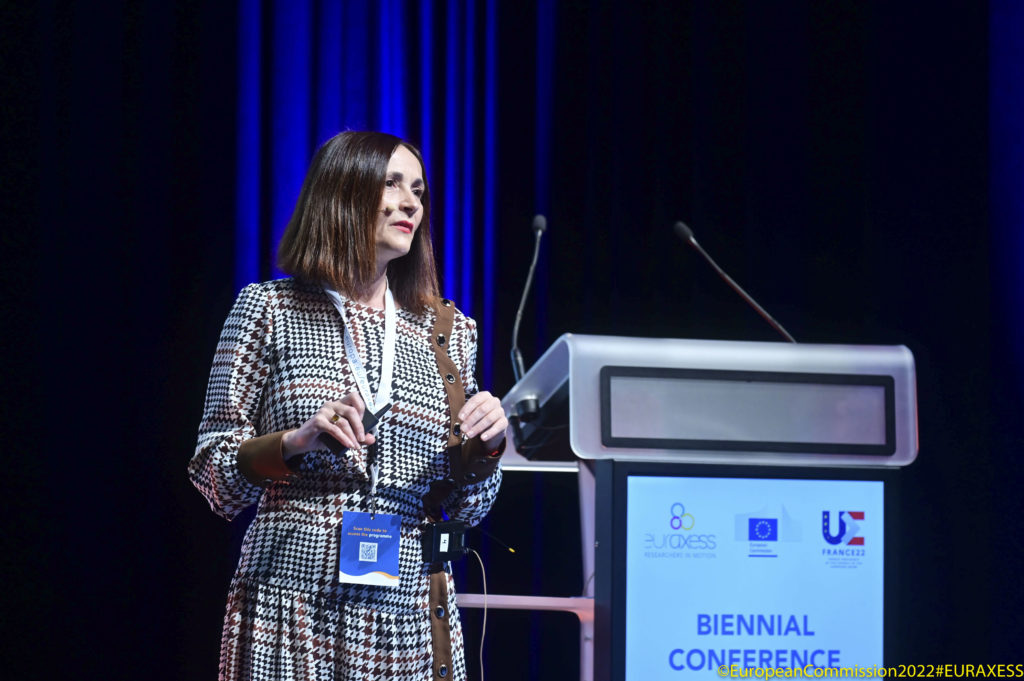 Bizkaia Talent delivers a session about the resources and services of the EURAXESS network for the intersectoral mobility of research workers.
On the 23rd, 24th and 25th March the city of Nantes hosted the EURAXESS Conference 2022, at which members of the EURAXESS network were able to see the achievements of the network and exchange ideas about the creation of supportive, inclusive and healthy environments for premium research. They also took part in a debate about how to improve the attractiveness of research careers and how to protect the well-being of researchers.
Bizkaia Talent, which is an expert in territorial talent management, participated in the conference by means of Ms Carmen Méndez de Castro, head of Relocation & Be Basque Dual Career Centre service. In her contribution entitled "PhD students and Intersectorality", Ms Méndez de Castro shared her practical experience and advised and inspired the audience about the key points which are necessary for transitions from one sector to another.
EURAXESS report on dual careers
The aim of the EURAXESS TOP IV Dual Career Twinning Project, which was financed by the European Commission, and which concluded in February 2022 after nearly four years, has been to support the improvement of the services which are offered to research workers: dual support, sociocultural integration activities, university management etc. When the project finished EURAXESS published a report consisting of 9 work packages in a total of 38 tasks: EURAXESS DUAL CAREER TWINNING GUIDEBOOK.
EURAXESS is a European network active in 40 countries, which aims to improve the European Research Area (ERA) by making it easier for international research talent to move to and in between European countries.