Bizkaia Talent a world reference at the presentation of the 2020 Davos Global Talent Competitiveness Index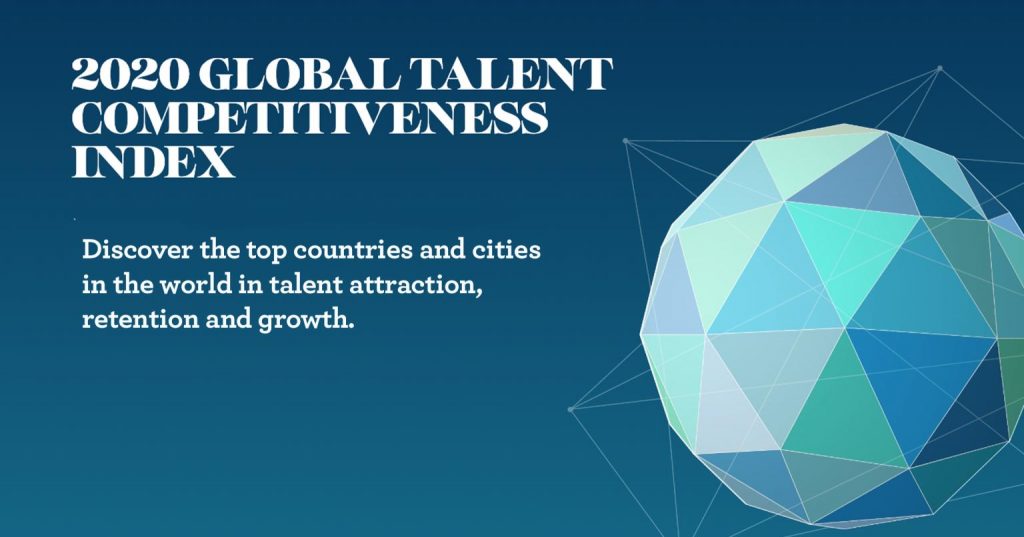 Bilbao is in third position out of 155 cities in the worldwide talent retention ranking
The Global Talent Competitiveness Index (GTCI), a worldwide reference in territorial talent management, was presented at Davos on the 21st January as one of the satellite events of the World Economic Forum. The report, drawn up by the prestigious international school of business Insead with the collaboration of the Adecco Group and Google, measures how countries and cities promote, attract and retain talent in accordance with a series of variable factors.
Switzerland is the country with the world's highest index and is as such number one in the world ranking followed by the United States and Singapore respectively. Bilbao is in 83rd position in the general ranking when tested by the following five sub-indices: capacity for promoting, attracting, developing and retaining talent, and the fifth, the creation of global awareness by means of the latter. All the indices are based on 16 socio-economic indicators.
It is in the sub-index of talent retention that the Basque city excels. Bilbao, in third place behind Valletta and Kiel, and ahead of cities such as Dusseldorf, Gothenburg and Hannover, stands out as one of the cities with the greatest potential in terms of talent retention, which takes into account factors such as safety, environmental quality, financial accessibility and mobility.
Special mention given to the Bizkaia Talent "Be Basque" strategy
In this edition, whose theme was "Global Talent in the era of Artificial Intelligence", Bilbao was the only city in the world with a specific chapter devoted to talent management by means of artificial intelligence, with an outstanding role played by Bizkaia Talent, both in terms of its innovative model which exploits the power of technological tools which are unique all over the world, and its capacity to offer solutions based on personal contact within the framework of the inclusive "Be Basque" strategy.
Mr Ivan Jimenez, the Managing Director of Bizkaia Talent, stated at Davos that "this kind of recognition is a huge accolade to our entire Be Basque strategy. It would not have been possible without the support of our partners, in particular the Provincial Council of Bizkaia which has been supporting and promoting the project over the last fifteen years, and without a team which is fully committed to the project and willing to innovate constantly. For Bilbao to be placed on the international talent map and to be regarded as an international reference provides a major boost to both Bizkaia and the whole of the Basque Country, and for this reason we can shout out "Be Basque" louder and louder".