Fifty people search for solutions to the challenge of population ageing in the Hackathon about entrepreneurship and the silver economy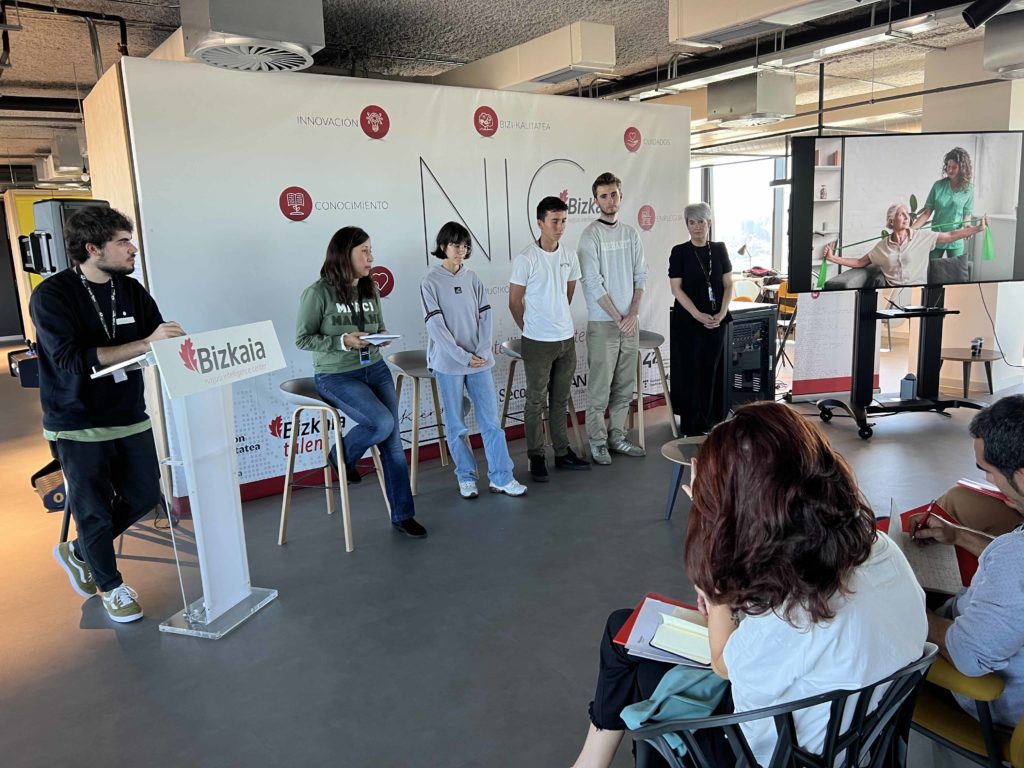 Three reference companies from Bizkaia have each posed a challenge to students, professionals, entrepreneurs and persons from the "silver collective" to provide a response to the needs of elderly persons and improve their quality of life.
The Hackathon focused on entrepreneurship and the silver economy was held in the Urduliz Tower on the 30th September and the 1st October. The event was organised by Nagusi Intelligence Center, 42 Urduliz, Mondragon University, Secot and Bizkaia Talent.
Representatives from three reference companies from Bizkaia (Biolan -Health and Wellness-, Lookiero -Retail & Digital- and the Fine Arts Museum of Bilbao -Art & Technology-) presented their challenges to the 56 people who attended the event and were divided into seven multi-disciplinary work teams made up of participants with different educational and professional profiles to search for solutions in a collaborative manner.
During the course of the event entrepreneurship experts, together with silver collective professionals and users, played a mentoring role with the teams to enable these to align their proposals as finely as possible to the needs of the companies.
Silver economy program
Bizkaia Talent's Bizkaia Silver Economy 2022-2023 Programme was also presented at the event. This program partially finances a university master specialising in the silver economy. Aimed at highly qualified persons, the goal of this program is to promote the training, knowledge and development of skills to the highest level in the silver economy sector, in order to provide Bizkaia with trained professionals capable of responding to the needs posed by the challenge of population ageing and the growing demand for services and products associated with this phenomenon.
VIEW THE COMPLETE PHOTO GALLERY