Ines Nuñez, from Ingeteam, among the top 10 female CEOs in the Spanish State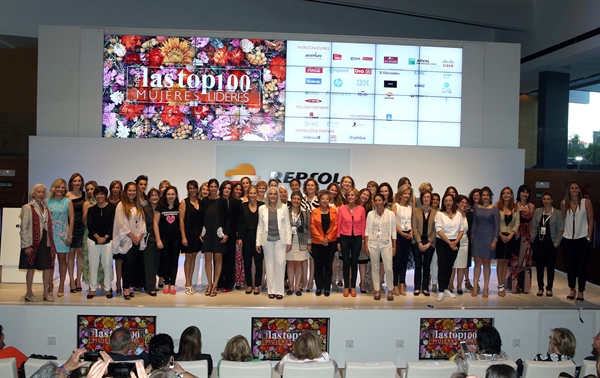 Ines Nuñez de la Parte, Legal Services Manager of Ingeteam, has been elected as one of the best 10 CEOs in Spain according to the Top 100 Women Leaders ranking. This list selects the most influential women in their respective categories so as to draw a female talent map. Out of the initial 1,000 candidates 500 profiles were pre-selected for the jury to evaluate.
The lawyer from Bilbao was awarded the international Iberian Lawyer 40 under 40 award in 2013 and has been managing the legal services of the industrial group Ingeteam since 2007. Before that, she had managed the legal services of Indar Electric and had worked as an associate attorney in a law firm for five years.
Nuñez is a member of the Board of Directors of the Alumni Association of Deusto and since 2004 she has combined her professional activity with her academic vocation as an International Contracts professor in Eseune and Deusto. She is a Law graduate and an expert in legal practice and arbitration. She has a Master's degree in Business Law and completed her managerial training with the Advanced Management Program of the IE Business School and with the Corporate Governance programme and Boards of Directors of Deloitte and Spencer Stuart.
The jury for the Top 100 was made up of 50 figures from all the spheres: David Soto, General Manager at IBM; Juan Francisco Polo, Communications Director at Ferrovial; Lorenzo Rivares, Selection and Employment Manager of the Eulen Group; Marta Villanueva, General Manager of the Spanish Association for Quality; Rafael Saiz Gamarra, Director of Muy Alto Rendimiento;  Ana Maria Llopis, Chairwoman of DIA; Jose-Emilio Serra de Fortuny, Quality and Business Development Vice-President of Schneider Electric, and Montserrat Tarres, President of Dircom and Communications Director of the Novartis Group, amongst others.