The Basque researcher Irene Echeverria has been awarded the British Neuroscience Association (BNA) Undergraduate Prize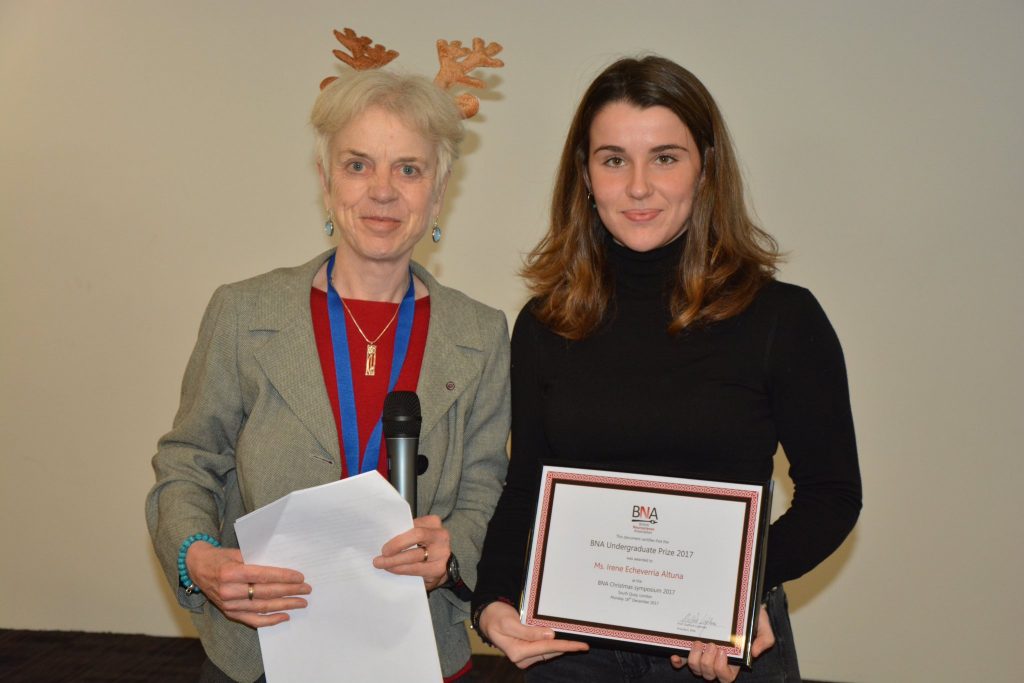 The young 21-year-old Basque who graduated in Neuroscience at University College London (UCL) has been awarded this prize for both academic excellence and merit during the course of her degree and for her end of degree research project.
Irene Echevarria opted to leave her country of birth, the Basque Country, in 2014 in order to do a degree in Neuroscience at University College London (UCI), and she graduated in 2017 with First Class Honours, the highest possible qualification. She went on to do a 2-year Dual Master programme in Brain and Mind Sciences, which she is currently undertaking in London and will complete in Paris in the forthcoming academic year.
She has needed just four years to win the Undergraduate Prize awarded by the British Neuroscience Association (BNA). Irene states that this award provides her with "recognition that I am going in the right direction and spurs me on to further my educational goals". This prize, which is awarded at the national level to British students in the United Kingdom, a leading country in terms of neuroscience research, will enable her to form part of the BNA community, which will mean coming into direct contact with neuroscientists of international prestige and attending top-level conferences, amongst other opportunities.
With respect to the future, Ms Echeverria points out that her dream to become a professional neuroscientist remains intact. "I would love to carry on working in the academic world, and one day create my own research group. To achieve something of this nature is already a challenge, but this challenge becomes even greater as I want my research career to be guided by a set of values which in my opinion should not be lost sight of in modern science: collaboration, transparency and accessibility".
Research into combatting chronic pain in the end of degree final research project
Chronic pain is a serious pathology affecting 20% of the adult population in Europe and its symptoms persist in spite of existing treatments. Ms Echeverria has been carrying out research in her end of degree project into the specificity of a new range of non-paralysing botulinum constructs designed to silence key neurons in the pain pathways and thus produce long periods of analgesia.