58 Basque companies represented at the the MIT European Career Fair in Boston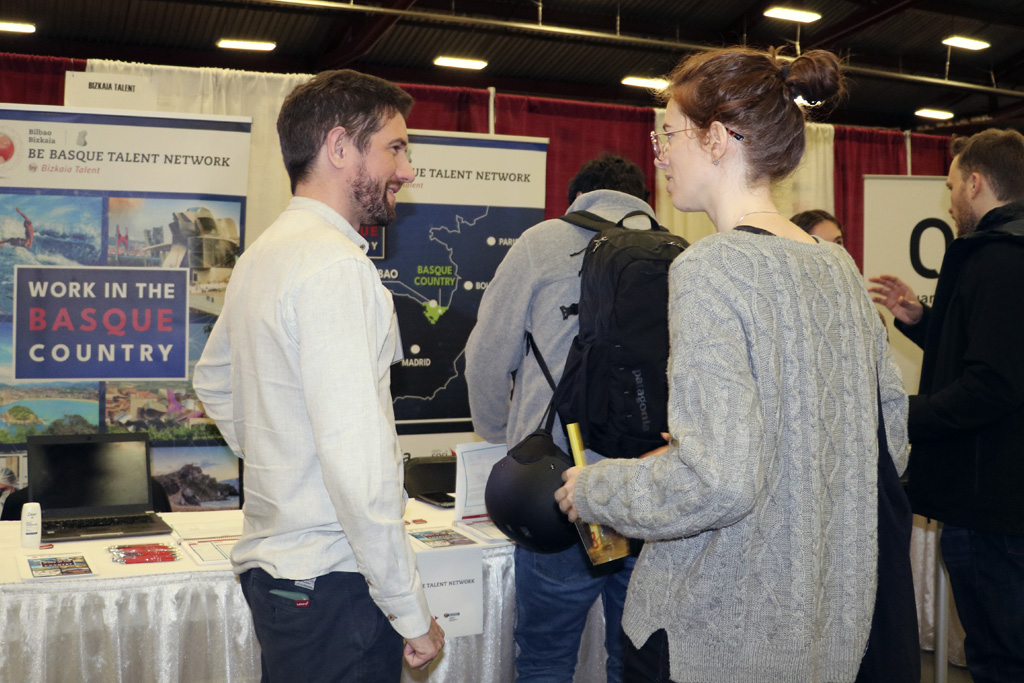 Bizkaia Talent attended the USA's biggest career fair focused on the European market, with over 200 employment offers to attract qualified talent to the Basque Country.
Attracting highly qualified talent to the Basque Country is one of Bizkaia Talent's main priorities, and helping the Basque companies in their talent scouting process is another prerogative. Thanks to a subsidy from the Bizkaia Provincial Council and the Basque Government's business development agency SPRI Group, the Basque association was able to travel to the US to attend the MIT European Career Fair (ECF) on February 25.
The fair is organised by the Massachusetts Institute of Technology (MIT) and offers Basque organisations an excellent opportunity to access the talent of some of the USA's top universities seeking new professional challenges in Europe.
Specifically, with the aim of positioning the Basque Country as an appealing region for developing a career and bringing talent to its companies, Bizkaia Talent showcased the Basque business fabric to the participants – students, professionals and former students of prestigious American universities – and also offered around 205 professional career options.
58 Basque organisations
Bizkaia Talent represented 58 Basque companies at the ECF, including ABC Compressors, Achucarro Basque Center for Neuroscience, AZTI, Basque Centre for Biophysics, Basque Culinary Center, BasqueCCAM, BBVA IT España, BC3 Basque Centre for Climate Change, BCAM, BCMaterials, CAF Turnkey & Engineering, Cetest, CIC biomaGUNE, CIC energiGUNE, CIC nanoGUNE, CIDETEC, Danobat Group, Deneb Medical, Ferruelo y Velasco, FEV Consulting Iberia, Generali Seguros, Gestionet, Graphenea, Ibermática, Idom, IDS Industrial, InGroup Consultoria, Ingeteam, ITP Aero, JSanse, Kategora, Kernet, Lantek, Liftra, Lortek, Mondragon Unibertsitatea, Naider, Navacel Process Industries, NIS, Ormazabal, Oxcitas, Panoramic Team, PepsiCo, Polymat, QIDA, Quarizmi AdTech, Roxall Medicina España, Rubio Metabolomics, Schneider Electric, Selektium, TECH friendly, Tecnalia Research and Innovation, Ubyko, Universidad de Deusto, UPV/EHU, Vicomtech, VIVEbiotech, Zunibal.