Bizkaia Talent provides the only non-Scandinavian European example of talent management at the Nordic Place Branding Conference in Stockholm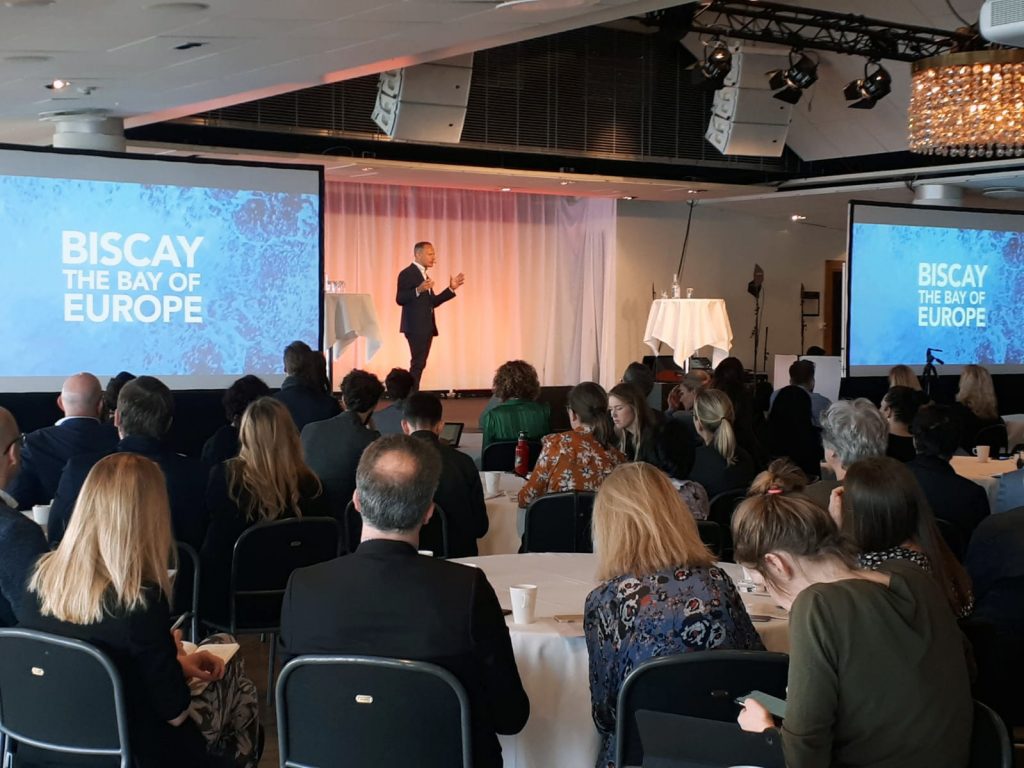 The Basque association revealed the keys of its success with respect to highly qualified regional talent management
On the 3rd April Bizkaia Talent gave a plenary conference at the Nordic Place Branding Conference 2019, which was held in Stockholm, thus gaining recognition for the Be Basque strategy which it has been developing since the organization was founded in 2005.
The conference, which is the main event of its kind in this geographical region and held previously in Nordic capitals such as Copenhagen or Helsinki, attracted over 200 professional experts, mainly from the Nordic countries, but also from several other European, Asian and American countries, and the participants were given the opportunity to listen to inspiring case studies from all of these places about the promotion of digital marketing investments, talent attraction, destination marketing and the creation of attractive locations.
Bizkaia Talent, by means of its Managing Director Mr Ivan Jimenez, presented the new Career Development Centre tool and gave a review of the various different initiatives such as Be Basque Talent Meetings & Conferences as well as more consolidated tools such as the Basque Talent Map or the Basque Talent Observatory. The former shows where in the world highly qualified professionals who want to be linked to the Basque Country are located while the latter features statistics about the Basque labour market, all of which puts Bizkaia Talent at the territorial vanguard at the global level in terms of talent management.
Career Development Centre: personalized digital counselling for professional careers
The Career Development Centre, which was officially launched on the 1st April, is a digital tool which contributes towards the design and development of people's professional careers. By means of this tool, the professionals who are registered with Bizkaia Talent and the Be Basque Talent Network with have access to totally personalized digital counselling, enabling them to progress in their professional careers in the Basque Country, to consult salaries and make comparisons with other countries and regions around the world according to the quality of life indicators which will be available to them.
Enter to the CAREER DEVELOPMENT CENTRE