Basque Country is waiting for you
Some basques throughout the history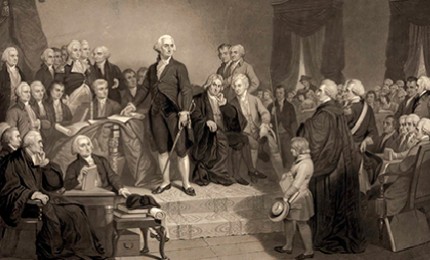 Diego María de Gardoqui y Arriquibar (Bilbao, Basque Country, 12 November 1735 – Turin, 12 November 1798) was a Basque politician, diplomat and financier, the first Ambassador to the Spanish State in the United States (1784-9), Secretary of the State Council of His Majesty Charles IV and Interim General Superintendent of the Royal Treasury.
He arrived in Philadelphia in the spring of 1785 and from there he went to New York, where the Congress met, moving into a luxurious mansion in Broadway, close to where George Washington lived.
In 1785 he fostered the construction in New York of Saint Peter's Church, the first Catholic Church in the USA, situated in Barclay Street, near the area of the Twin Towers. This Church was blessed on 20 June 1786 and the event was attended by Gardoqui as well as George Washington himself.
When he was about to turn 49, on 2 October 1784, Gardoqui was appointed Minister Plenipotentiary and Chargé d'Affaires to the United States. He travelled there with two men he trusted: José de Jáudenes and José de Viar. He disembarked in Philadelphia and immediately went to New York, where the Congress of the United States had its seat. Diego de Gardoqui established his embassy in one of the most luxurious mansions in the South of Manhattan, with all kinds of refinements, including Basque cuisine, to the surprise and joy of the high society of New York.
Diego de Gardoqui provided a great deal of money for the North American revolution, in fact, he established a company to provide combatants with supplies. The first cargo was 8,000 blankets from Palencia and Bejar. Although the whole region of Salamanca, where they were manufactured, knew that they were for the 'American rebels', it seems that the news never reached the British.
Gardoqui's company also bought ships and goods in Holland which were sent to New Orleans and from there they reached the rebels.
Due to all the above, Gardoqui became a diplomat of reference in the political life. One of his first actions was to start the construction of the first Catholic Church in New York (Saint Peter's) with contributions from the Spanish Crown and Irish donations.
The Convention of Philadelphia, held between 25 May and 17 September 1787, gave rise to the North American constitution and George Washington's election as President. After the Convention, he stayed there as a representative at President Washington's solemn inauguration. The event took place in New York, on 30 April 1789. On that memorable day, Washington had the French ambassador on his right and the Spanish ambassador, Diego Mª de Gardoqui y Arriquibar, on his left.
In 1797 he was appointed Ambassador in Turin, where he met with Napoleon Bonaparte. He died in Turin on 12 November 1798.