Basque Country is waiting for you
Getting ready for the future
The world's leading wind energy company, a 150-year-old bank and one of the main retailers in Spain are based in Bizkaia.  Iberdrola, BBVA orEroski are big names in the Basque economy.
The Historical Territory of Bizkaia is home to the headquarters of the most important Basque companies, which in the last decade have bet on economic growth and reactivation. In addition to the companies mentioned above, Kutxabank, Euskaltel or CAF, part of the Mondragon Group, are also based in the Basque Country.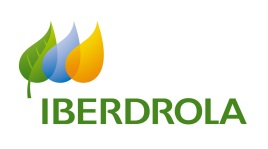 Iberdrola plays in the world's premier league, ranking as the third largest electric utility. This company, established more than 150 years ago and partner of Bizkaia Talent, is one of the leading wind energy companies worldwide and the largest in the Spanish State thanks to its solid, profitable industrial project.
Operating in nearly 40 countries, with 30,764 employees and more than 30 million customers, Iberdrola enjoys a really strong international presence. In the UK, for instance, the electric utility is considered as one of the main operators in the country; in the US, Iberdrola is amongst the main wind energy companies, while in Mexico it is the largest business generating electric power in the private sector. Finally, in Brazil, it has consolidated its position as the largest utility, being the company with the largest number of customers.
The company's global expansion consolidated in 2012, when numerous distribution, renewable energy and R+D+i projects were developed and new regions were reached such as the Middle East, where the installation of smart grids in Qatar is worth mentioning.
Headquarters: Iberdrola Tower in Abandoibarra, Bilbao, Basque Country
Industry: Electricity
Products Electricity, natural gas
President: D. Ignacio Sánchez Galán
Revenue: 1,728.0M
Employees: 30,764
This big utility, with branches all over the world, has its head office in Bilbao, at the Iberdrola Tower. The building was designed by renowned Argentine architect César Pelli and is the latest landmark of Bilbao's transformation process. Soon after completion, the tallest building in the Basque Country (165m tall) became a financial icon of the city.
Banking industry: Kutxabank and BBVA
In the banking industry, Bizkaia stands out for being home to two big banks: Kutxabank and BBVA.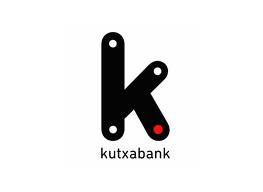 Kutxabank was established with a reliable solvency. It was born after the merger of the three Basque savings banks: BBK (partner of Bizkaia Talent), Kutxa and Vital, some of which were established more than a hundred years ago.
Headquarters: Gran Vía 30, Bilbao, Basque Country
Industry: Banking
Products: Financial services
President: D. Mario Fernández
Revenue: €65,940.2M (2013)
Employees: 7,046 (2013)
With a total turnover amounting to €113,674M (first half of 2013), the bank has been the undisputed leader in the territories where it operates, strategically focusing on a local banking model.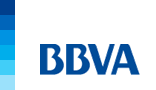 In the banking sector, there is an institution that has been operating for more than 150 years:BBVA (Banco Bilbao Vizcaya Argentaria)..
Since the mid-nineteenth century, BBVA has held shares in more than a hundred financial institutions that joined it to enlarge its business until it became what it is today: the second largest bank in the Spanish State by volume of assets and the fifth largest bank at the European level.
Headquarters: Plaza San Nicolás 4, 48005 -Bilbao, Basque Country
Industry: Finance, insurance
Products: Financial services
President: D. Francisco González Rodríguez
Total assets: 633.073 millones € (2013)
Employees: 110.000
BBVA is the result of the merger of the retailer businesses of several banks. Years after its foundation, has become a global reference and one of the top banks worldwide, being the recipient of many awards.
Rooted in Bilbao, the city where it was established in 1857, BBVA has taken the lead in the process of banking globalization, the banking model of the twenty-first century.
Renowned financial publications have pointed at the efficient integration of BBVA, picking it as the best bank worldwide (Forbes) as well as nationwide (The Banker) in 2000, and as the best bank operating in Latin America (Forbes) and Europe (Lafferty) in 2001.
Euskaltel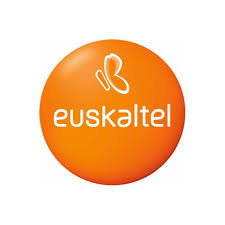 In the field of telecommunications, Euskaltel provides broadband, digital TV, landline telephone and mobile phone services in the Basque Country. Its optical fibre extends over 330,000km, which makes it the leading company in the Basque Country's telecommunications industry.
Since its inception, it has invested more than €1,700M in the deployment of a next-generation network (NGN) in our territory; no other telecom operator in the Spanish State has invested as much. This move created wealth and jobs in Euskadi: more than 500 direct and 3,000 indirect jobs.
Headquarters: Derio, Bizkaia, Basque Country
Industry: Telecommunications
Products: Telephone, Internet, cable TV services
President: D. Alberto García Erauzkin
Revenue: €336.5M (2007)
Employees: 537
Euskaltel is the only telecom company whose telephone customer service is based exclusively in the Basque Country, contributing thus to create jobs and wealth in the Historical Territory of Bizkaia.
At the international level, Euskaltel is the first European independent virtual mobile operator with its own network and full capacity for developing all types of services. This results in the Basque Country being in the forefront not only of the Spanish State but also in the European Union.
In the past years, Euskaltel was the recipient of a number of awards such as the Golden Q for management excellence granted by Euskalit in 2008, which turned the Basque company into the first and youngest firm in the telecom industry to get it.
Mondragon Group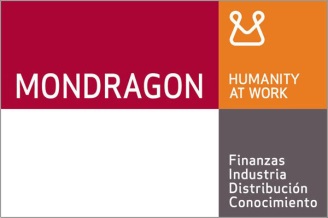 Mention should be made of the largest cooperative group in the world, Mondragon Corporation, and its importance in the Basque Country and especially in Bizkaia, since many a cooperative in the corporation was established and is still based in the area.
Mondragon Corporation, partner of Bizkaia Talent, was born out of thecollaboration between cooperatives from different industries.
Headquarters: Mondragón, Basque Country
Industry: Business corporation
Products: Finance, industry, retail, knowledge
President: Txema Gisasola
Revenue: €14,081M (2012) (2012)
Employees: 80.321 (2012)
Mondragon Corporation's turnover has soared dramatically in recent years, mainly driven by business internationalisation.
'Nothing differentiates people as much as their respective attitudes to the circumstances in which they live. Those who opt to make history and change the course of events themselves have an advantage over those who decide to wait passively for the results of the change.'
José María Arizmendiarrieta
(Ideologist and driving force behind the MONDRAGON cooperative experience)
Based on this philosophy, Mondragon Cooperative Corporation is, in terms of both sales volume and number of workers, the top Basque business group, and the seventh largest business group in the Spanish State.
The corporation is made of 256 businesses and companies, half of which are cooperatives. Mondragon is divided into four main areas:Finance, Industry, Retail and Knowledge.
Mondragon Corporation stands out for the innovative attitude in its network, consisting of 14 technology centres and a group of 822 people devoted exclusively to R&D projects..
Mondragon's road to success started out in 1956, when five young entrepreneurs set up the first manufacturing unit of the current Corporation: ULGOR (named 'Fagor Electrodomésticos' today), specialising in oil-fired heaters and cookers. This company came to be the core of the group's industrial area.
Eroski

In the retail sector, Eroski is a consumer cooperative run as a worker-consumer hybrid business.
Headquarterse: Elorrio, Bizkaia, Basque Country
Industry: Food/retail
Products: Food, textiles, footwear and home appliances. The cooperative currently owns travel agencies, sports shops, perfumeries, eyewear shops, petrol stations and provides insurance products and mobile phone services, among others.
President: Agustín Markaide Soraluce
Revenue: €6,221M (2012)
Employees: 38,420, out of which 12,620 are cooperative worker-members
Eroski is one of the main retail companies throughout the Spanish State. It has more than 2,100 outlets of different types, with 364 million passes through the supermarket check-outs, or more than 1 million customers a day.
CAF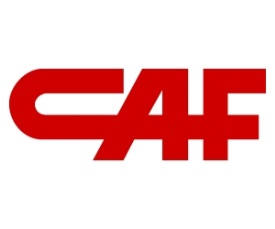 In the transport industry, CAF stands out in the Basque Country and is one of the leading companies in its sector at the global level. Currently, it operates in all five continents, and is carrying out big projects in Brazil, UK and China.
Headquarters: Beasain, Basque Country
Industry: Transport and energy
Products: Automobiles, trams, light rail vehicles, locomotives, railroad cars, rail equipment, renewable energy
Revenue: €1,721.2M (2012)
President: José María Baztarrica Garijo
Employees: 7.000
Subsidiaries: CAF Power & Automation, Seinalia, Ennera, CETEST, BZKF, Sempere, Lets, WF, Lander and NEM Solutions
CAF supplies a wide range of products including all types of rolling stock and railway equipment. One of its goals is to develop sustainable transport systems and offer technology solutions resulting in more efficient and environment-friendly means of transport.
CAF is making every effort to become a world leader in the manufacture and supply of highly reliable rolling stock featuring cutting-edge technology. It carries out projects in all five continents.
In the Basque Country, CAF plays a key role because Tranvía Bilbao, Tranvía Vitoria, Locomotora TD 2000 Euskotren, Metro Bilbao (S/500, S/550, S/600) and commuter train Euskotren use vehicles produced in its manufacturing plants in Beasain and Irun, which manufacture railway equipment, including axles and wheels.
Engineering sector: SENER and Idom
A traditionally industrial territory like ours is home to the two biggest engineering companies in the Spanish State: SENER and Idom. Both operate globally and are partners of Bizkaia Talent, as are Iberdrola, Kutxabank and Mondragon Corporation.
SENER

Backed by a 50-year experience, SENER is a top engineering and construction company, an international reference in the fields of civil engineering and architecture, aerospace engineering, aeronautics and vehicles, control and guidance systems, power and process, and marine engineering.
Currently, the company's strength is shown by its 2,500 professionals and 17 branches in Algeria, Argentina, Brazil, China, South Korea, United Arab Emirates, Spain, US, Japan, Mexico, Poland and Portugal.
Headquarters: Las Arenas, Bilbao, Basque Country
Industry: Engineering
Produts: Civil engineering and architecture, aerospace engineering, aeronautics and vehicles, control and guidance systems, power and process, marine engineering
Revenue: €1,174.935M (2012)  (2012)
President: Jorge Sendagorta Gomendio
Employeed: 2,500
In its long history within the field of engineering, SENER has received a high number of awards: Capital Special Jury Award (2013), Project of the Year Award granted by the European Construction Institute and the prize for the LNG project awarded by European Gas Conference in 2012. In 2011, it was granted the final award in the innovation category at the European Business Awards and the US CSP Today award in the Engineering Firm of the Year category.
IDOM

Established in 1957, Idom has been growing ever since then. In recent years it became a leading corporation that operates in multiple sectors, engaging the services of 2,500 people in 16 countries in all five continents.
Idom's business activity has persistently increased at the global level. In 2012, 75% of its income was recorded beyond Spanish borders. According to BD's World Architecture 100, an annual survey on the world's largest architecture practices, Idom stands eighth in Europe in terms of turnover. The firm is developing major projects in the Spanish State, Portugal, UK, Belgium, Romania and Poland, among other countries.
Headquarters: Bilbao, Basque Country
Industry: Engineering
Products: Energy and power, infrastructure, consulting, architecture
President: Fernando Querejeta
Employees: + 2,500
Currently, Idom offers services in the areas of engineering (industry, power and environment), infrastructure and architecture, being an international reference in all of them. In addition, it has a research unit that develops R&D+i products.
The firm's headquarters stand by the estuary in Bilbao, in the former free warehouse next to the Deusto canal. The premises, which house offices and R&D labs, cover 13,000m2.