Bizkaia Talent shares in the success of Project H2020, Euescada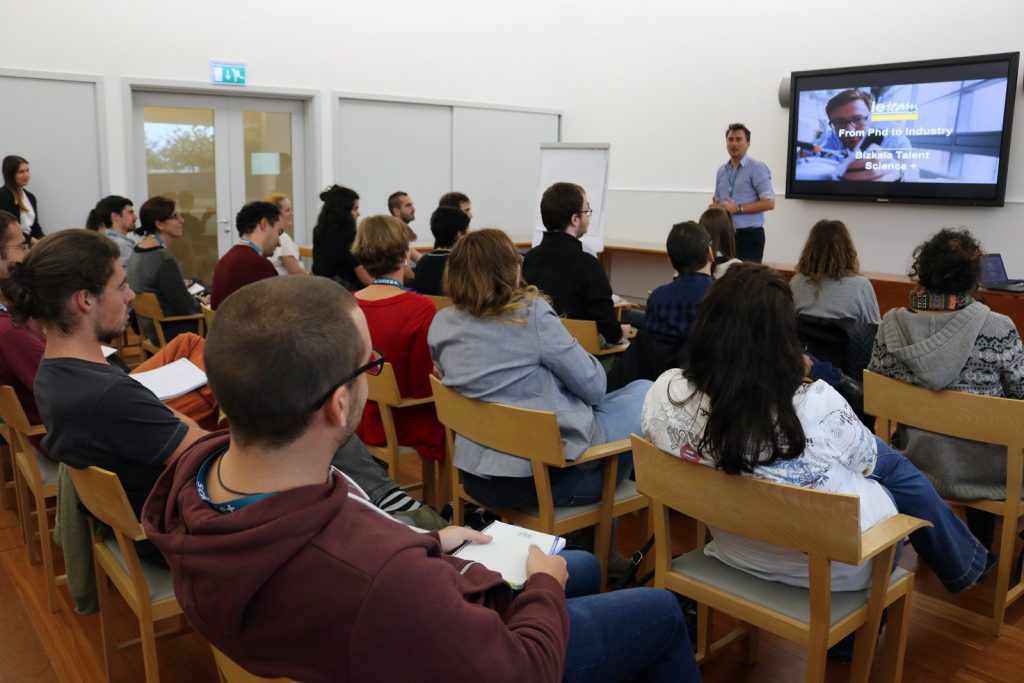 In September, Bizkaia Talent organized the Science+ ERA Career Bilbao Day attended by 248 professionals.
Coordinated by the Spanish Science and Technology Foundation (FECYT), Project H2020 Euescada was directed at university students and research workers with a view to promoting research careers, international mobility and collaboration between industry and the academic world in research, all with a view to improving employability and promoting the EURAXESS network and its services.
Of the 960 participants, the majority of whom are researchers, 53.1% were women, 68.2% researchers and 8.3% students. It is worth pointing out the high level of satisfaction expressed by all of the participants, since 94% of these would recommend an event of similar characteristics to their colleagues.
Science+ ERA Career Day Bilbao
Bizkaia Talent's contribution to this project was to organize and deliver the international Science+ ERA Career Day Bilbao on the 18th, 19th and 20th September 2017 together with the chair and head of Scientific Culture at the UPV/EHU (University of the Basque Country) and FECYT (Spanish Science and Technology Foundation). The Associations of Spanish Scientists in the German Federal Republic (DERFA) and Spanish Scientists in the United Kingdom (CFERU) also collaborated.
Then event falls within the framework of the European project Euraxess Career Day – Euescada, which aims to offer the maximum possible amount of information to university students who are finishing their degrees and to research workers in Spain who are assessing their professional options.
The 248 professionals who attended the event received information about diverse national and European financing opportunities, professional alternatives to the academic world, possibilities of geographic mobility within the research profession, the capacities and skills of research workers and how to improve them etc.
The Universities of Zaragoza, Cantabria, Granada and Castilla-La Mancha have also participated in equivalent events over the course of the year, as has the Andalusian Knowledge Agency.