International professionals plant a hundred indigenous trees to make up for carbon dioxide generated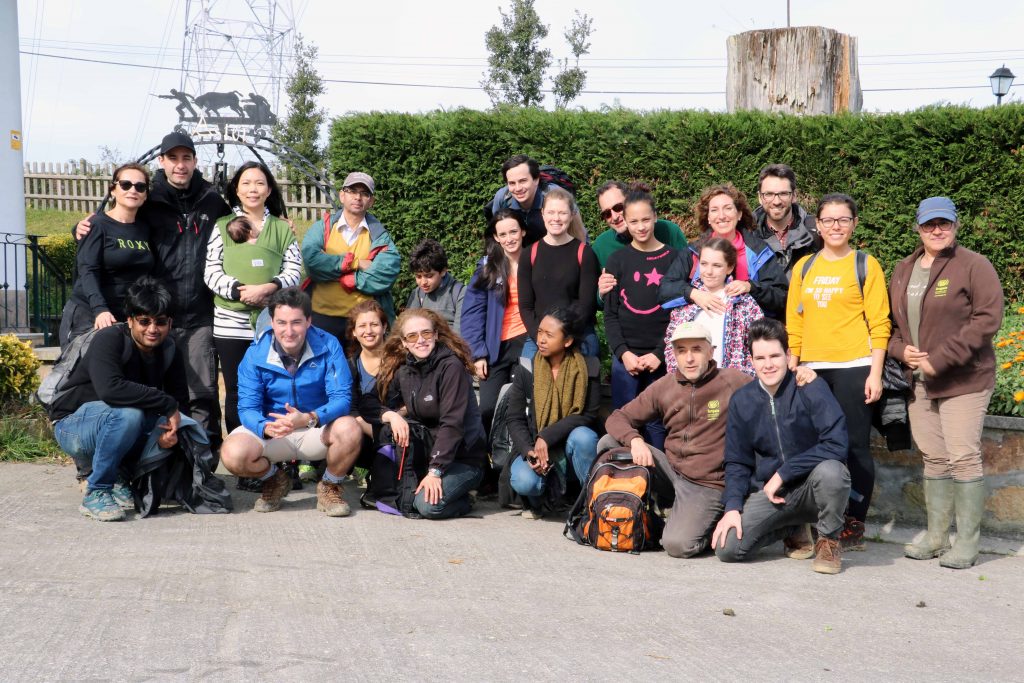 The professionals planted examples of seven different species of trees in the Urdaibai Biosphere Reserve in the company of members of the EURAXESS Network and members of staff from Bizkaia Talent
For the second time, Bizkaia Talent has organised a visit to the Urdaibai Biosphere Reserve to plant 100 indigenous trees and so compensate for the carbon footprint generated by the association. It is now two years since the signing of an agreement with the Lurgaia Fundazioa Foundation to promote the Companies and Biodiversity project managed by the foundation in collaboration with the Basque Government.
On this occasion, and within the framework of the Relocation Service & Be Basque Dual Career's sociocultural integration activities, Bizkaia Talent brought together fifteen highly qualified international professionals together with their families and two members of the EURAXESS Network of the University of Gothenburg (Sweden) in order to plant examples of seven different species of trees: 27 oaks, 10 cherry trees, 13 mountain ash trees, 16 hawthorn trees, 16 hazelnut trees, 7 birch trees, 5 lime trees and 2 willows.
Foundation volunteers Javier Franco and Cristina Jerónimo spoke about the origin and aim of the project, and while the group explored the terrain, they explained the importance of preserving biodiversity and managing the environment, natural habitats, associated ecological processes and landscapes. After planting the trees, they enjoyed a well-deserved lunch involving natural, ecological and locally-produced products.
The highly qualified international professionals who took part in the event come from diverse countries such as Columbia, India, Italy, Singapore, Tunisia and the Spanish State. Basque professionals returning from abroad also participated in the activity. All of these people are currently working in companies such as Banco Sabadell; BCAM – Basque Center for Applied Mathematics; BCMaterials – Basque Center for Materials, Applications and Nanostructures; Ikerbasque; Osteophoenix; UPV/EHU (University of the Basque Country) and the University of Deusto.
VIEW THE COMPLETE PHOTO GALLERY HERE