New call launched for the Bizkaia BBK Programme to be managed by Bizkaia Talent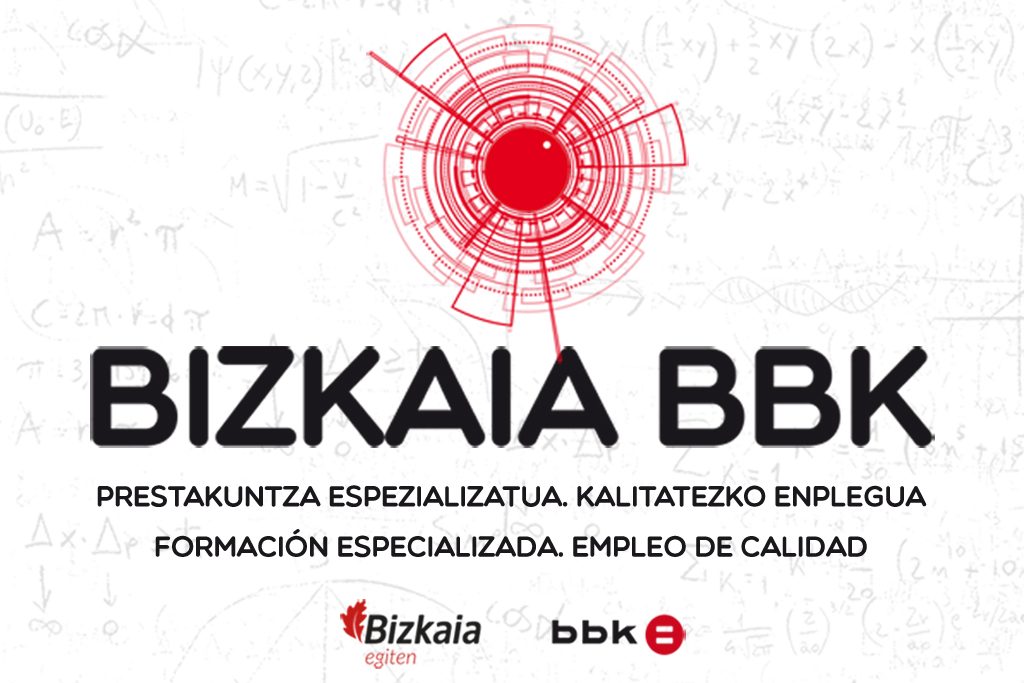 Young university graduates will carry out specialist training at internationally recognised centres and will then be contracted by a cutting-edge Bizkaia company
BBK and the Provincial Council of Bizkaia have launched a new call for the Bizkaia BBK Programme, which will be managed by Bizkaia Talent and which youngsters resident in Bizkaia and with university degrees under the ages of 30 and 35 (depending on the post-graduate subject chosen) will be able to benefit from.
The aim of the programme is to promote talent in the province and thus contribute in a decisive manner to continuing professional training in the strategic sectors which have been designated as priorities for Bizkaia: big data, energy, aeronautics, the financial hub area and the car industry.
The programme will be funded with 170,000 euros, although this amount could be increased depending on the candidatures and the Bizkaia BBK Programme's availability of resources. The programme will cover the costs of registration, plane tickets, accommodation, living expenses and other incidental costs in accordance with the scales established in the call.
The Bizkaia BBK Programme will be divided into two stages of different durations and training characteristics:
Stage 1: Specialist training at internationally recognised centres. During this initial phase of the programme, the candidates selected will do a post-graduate course at internationally recognised centres for each of the strategic sectors. The training will be aimed at deepening the student's knowledge of the specific areas which respond to the challenges that have been identified by the leading companies in the sector in question and the courses will last for 12, 18 or 34 months.
Stage 2: Labour insertion in Bizkaia companies. In this phase the candidate will join a trailblazing Bizkaia company in the priority sector in which he or she has been trained, and once the corresponding degree certificate has been awarded. The contract will last for no less than two years, and the working conditions will be full time and equivalent to those offered by the company to PhD applicants.
Call deadline
Application deadline: 13th March 2020
Final resolution: May-June 2020
Candidates should register on the website www.bizkaia.eus and fill in the application form provided.