Presentation of the 11th edition of the Talentia programme for the university students with the top potential in Bizkaia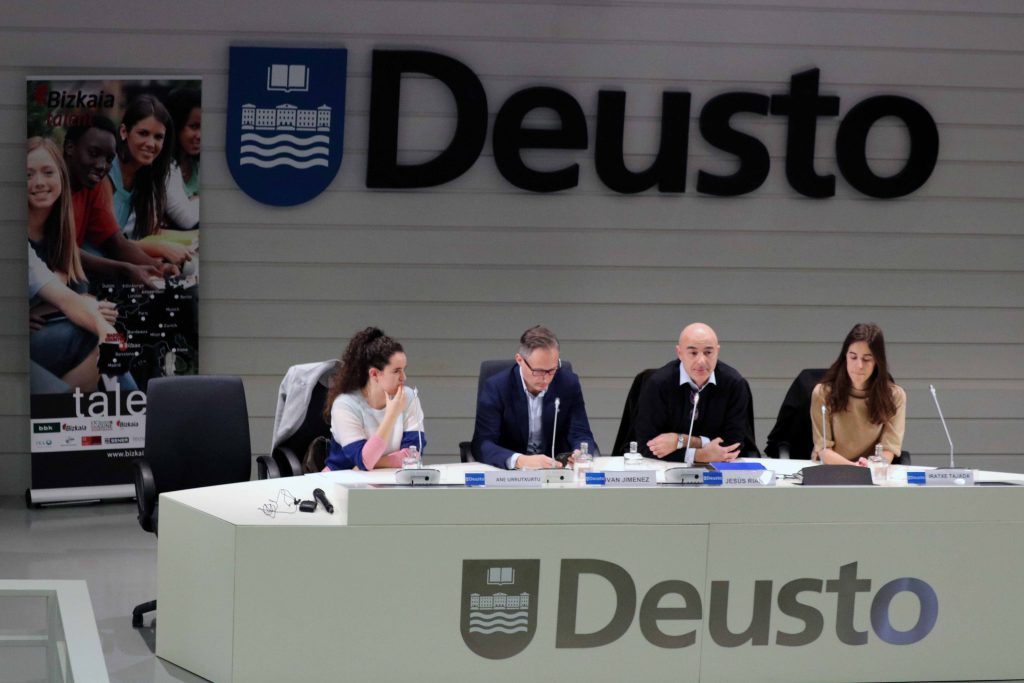 One hundred final year students with the best academic records from the three Basque Country universities will take part in the programme
The eleventh edition of the Bizkaia Talent Talentia programme will kick off in March, after the official presentation of the programme which took place in the auditorium of Deusto University on the 27th February.
In this edition, 100 students with the greatest potential from the three Basque universities (Deusto University, UPV/EHU and Mondragon University) and with the aptitudes which are currently most in demand in the labour market will be the lucky ones selected to complete the programme and participate in a range of meetings, events and workshops which will help them to prepare their professional futures before they make the leap into the working world.
Talentia will be the channel which enables the students to approach scientific, technological and business projects in Bizkaia, the reference programme helping them to make the first-hand acquaintance of important persons in the business, science and technology and social ecosystem of Bizkaia and the Basque Country.
Over the four forthcoming months the students will take part in training workshops and will attend professional and sectorial meetings featuring renowned speakers with extensive professional experience. There will also be a number of internationalization and professional development events and the students will have the opportunity to visit some of Bizkaia's most prestigious companies.
The Talentia network comprises over 1,700 students
Including this edition there are now over 1,700 people making up the Talentia network, a community of young Bizkaia talent whose aim is to act as a meeting point for the participants of the various different programmes developed by Bizkaia Talent (Talentia, Talentia Challenge and Talentia Skills) and to foster both networking and assistance in professional development.