The tenth edition of the Talentia programme to develop university talent in Bizkaia is up and running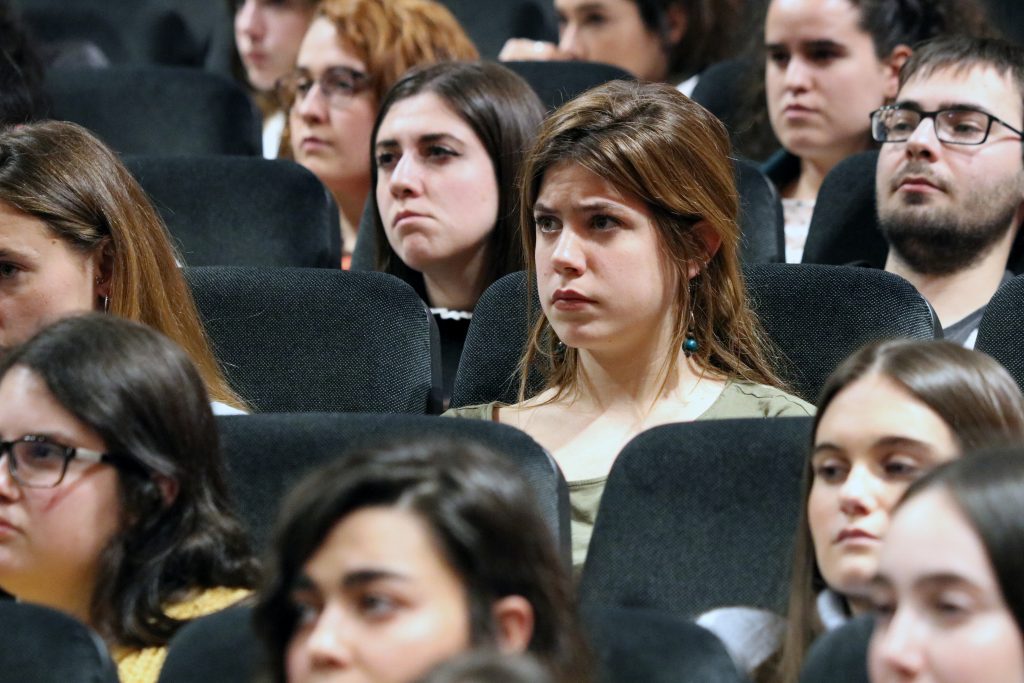 Bizkaia students with top potential from the three Basque universities will take part in professional meetings, working days and workshops over the forthcoming months
The presentation of the tenth edition of the Talentia programme took place on the 20th February at the Faculty of Economics and Business Studies of the UPV/EHU University. A total of 150 final year students from Bizkaia selected by the three Basque universities of Deusto, UPV/EHU and Mondragon will participate in the programme.
With the goal of orientating the students and providing them with the necessary tools to confront their professional futures, the Talentia programme aims to bring them closer to scientific, technological and business projects in Bizkaia and enable them to have a first-hand acquaintance with top figures from the business, science/technology and social ecosystem of Bizkaia and the Basque Country.
Over the course of the forthcoming months, the students will take part in training workshops and will attend professional and sector-related meetings with recognised, highly-experienced speakers. There will also be several internationalization and professional development working days, and the students will have the opportunity to visit a number of the most prestigious organizations in Bizkaia.
1,500 students in the Talentia network
If we include this edition there are now some 1,500 people making up the Talentia network, a community of youth talent from Bizkaia whose objective is to provide a meeting point between the participants of the various different programmes (Talentia, Challenge and Competences) and promote networking and assist in terms of professional development.