Bizkaia Talent launches a competition to find out the perception of its users with respect to the association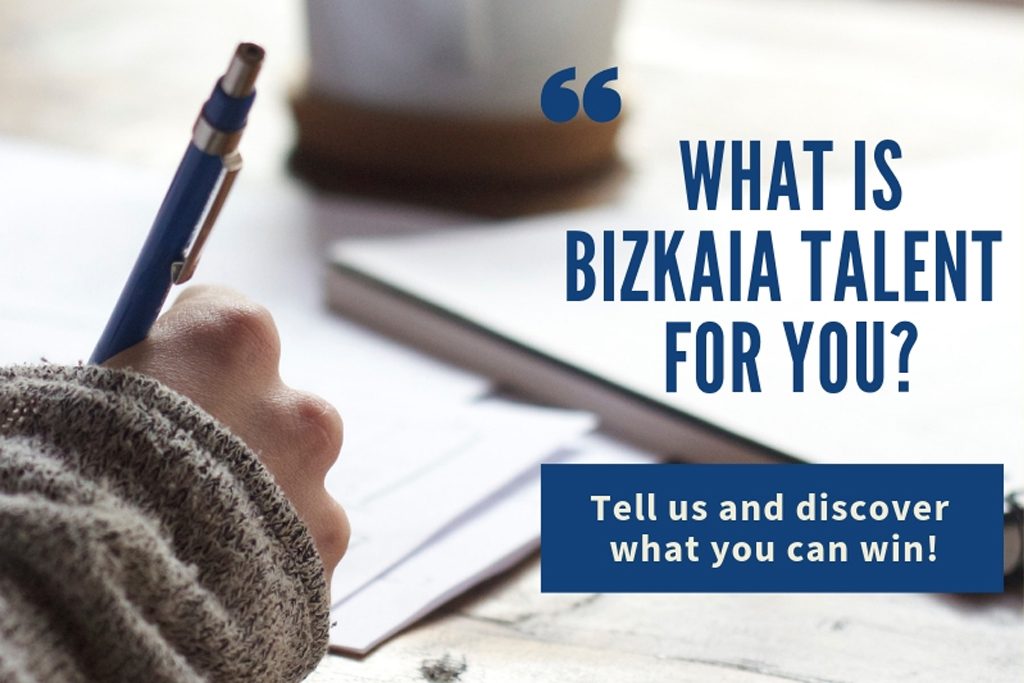 The participation period is open from the 12th December 2018 to the 15th January 2019.
The association for the attraction, loyalty building and linking of talent has launched a competition entitled "What is Bizkaia Talent for you?" with the aim of discovering the perception of the association's users towards its activities and the impact that it has had on its users.
The competition will consist of sending a short text in the form of a metaphor, story, drawing etc., which will set out what Bizkaia Talent represents to both highly qualified professionals and organizations.
The winning professional will be awarded with a 300-euro voucher for training, while the winning organization will win the publication of a report in our newsletter with over 11.000 subscribers about the talent attraction techniques and measures that the company is developing.
What is Bizkaia Talent to you? Tell us and find out what can win!