The German Network of Dual Career centres to help the labour and social integration of the spouse invites bizkaia talent as an international expert organization to its 13th meeting held in Hamburg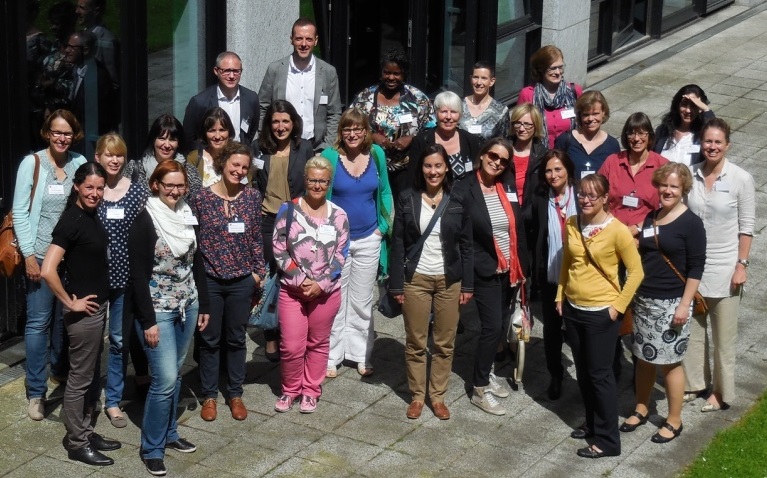 Last Thursday, 9 June, the association bizkaia talent presented its Be Basque Dual Career Centre initiative to the German Dual Career network at the 13th Meeting of the Dual Career Network Germany (DCND), organized by the University of Hamburg (Germany). This meeting was attended by officials and members of more than 21 German universities which make up that network, as well as the University of Copenhagen and the State University of Navarre.
During the event, the German Network was shown two other realities and perspectives within the European Union, the Be Basque Dual Career Centre promoted by bizkaia talent, a pioneering and unique centre in the Spanish State, and the  Dual Career Spouse Network of the University of Copenhagen.
Nowadays, the development of a dual career for couples who have international labour mobility is one of the key issues all over Europe with a view to the integration and retention of that talent and these centres play a key role for the success of that investment in talent and for the professional, family and personal development of couples and households within a context of competition for the best talent at the global level.
At the meeting, they also discussed some other possibilities for networking in Europe and they shared experiences and points in common in all the cases presented as a model for success.
At the end of the event, bizkaia talent had the opportunity to know first-hand the initiative "Hamburg Welcome Center" (Bezirksamt Hamburg) where international students, highly-qualified professionals and their families can manage administrative and legal issues, immigration processes, information on validation, recognition of university degrees and accommodation in Hamburg, among other things.