The Basque cities of San Sebastián and Bilbao are the best European tourist destinations in 2018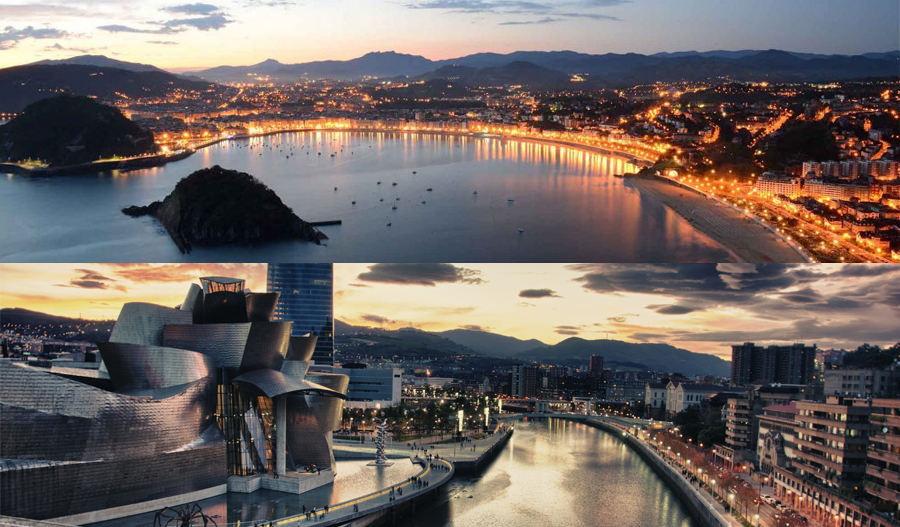 The capital of Gipuzkoa has been awarded the prize for the best European tourist destination 2018 by TripExpert while the capital of Bizkaia has been nominated the second best European tourist destination 2018 by the platform European Best Destinations.
The Basque Country is enjoying robust health as far as tourism is concerned. Fruit of this is the data collected by the Basque Institute of Statistics (Eustat) and the National Institute of Statistics (INE), which confirm that in 2017 a record-breaking 3.6 million people visited the Basque Country, 150,000 more than in the previous year. Both of the Basque cities have started the year on a good footing, San Sebastian having won the Experts' Choice Award 2018 for Best European Destination 2018 while Bilbao has won the second prize in the European Best Destination Awards 2018 as the second best tourist destination.
San Sebastián continues to collect prizes
La Concha beach having been named best beach in Europe for the second year in a row by TripAdvisor users, it is now the turn of the platform TripExpert, which calculates the positioning of tourist destinations based on the feedback of over 85 travel guides, magazines and international newspapers, to award San Sebastian with the prize for best European tourist destination 2018. The awarding organization highlighted, amongst other things, its extensive gastronomic offer together with its beaches and accommodation available.
Bilbao also on the crest of the wave
20 candidates took part in the European Best Destination Award 2018, and Bilbao came second in the competition. The organization highlighted "the striking Guggenheim Museum and the Palacio Euskalduna which have become icons of the new Bilbao, a city which is gradually recovering space and returning it to the people". An example of this is that it is now ranked amongst the top ten cities for surfers, according to the world-wide reference website Surfer.