La Concha beach in San Sebastian, the Basque Country, among the best in the world according to TripAdvisor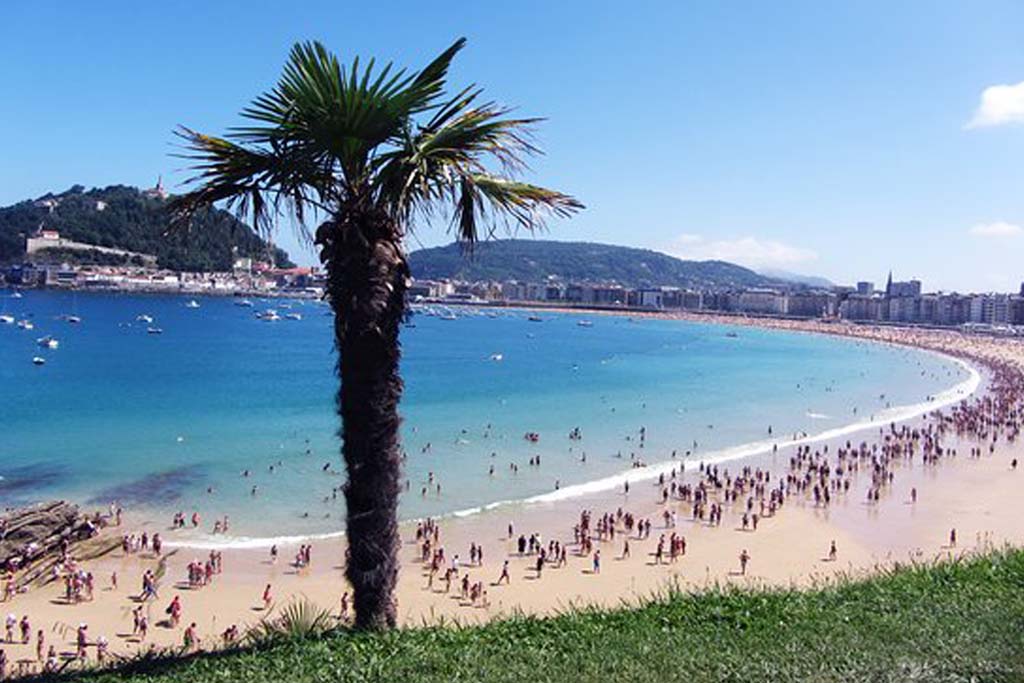 It is the 4th best beach in Europe and 16th in the world according to the online platform
Every year, the TripAdvisor travel portal unveils the Travellers' Choice Best of the Best awards. This is the highest honour awarded by the US website which provides reviews on travel-related content. Based on millions of reviews and opinions by travellers from all around the world, these awards reflect "the best of the best" for service, quality and customer satisfaction, ranging from hotels and accommodation to destinations, attractions, restaurants and experiences.
In the beaches category, La Concha, the spectacular beach in San Sebastian, and one of the icons of the Basque Country, has managed to take 4th place (standing out as the best in several editions) in a ranking of the 25 best beaches of the old continent thanks to opinions such as this: "You could spend a whole week on this fantastic beach and always find something to do. The beach is a spectacular curve of golden sand with a fabulous promenade." On a global level, it has also managed to enter the top 25, taking 16th place on the list.
La Concha needs no introduction. Considered to be one of the most beautiful bays in the world, it stretches to 1.5 km in length which invites you to go for a stroll, bathe in the water or practice all types of sports. It is renowned for its views as well as its proximity to the city's urban centre.
Whitehaven Beach and Isola dei Conigli, the best in the world and Europe
Through their comments, TripAdvisor users have decided that the best beach in the world for 2021 is the idyllic Whitehaven Beach in the Whitsunday Islands, Australia. In Europe, the best beach is also located on an island, in Sicily, specifically Isola de Conigli.