Successful close to the second edition of the Talentia Challenge programme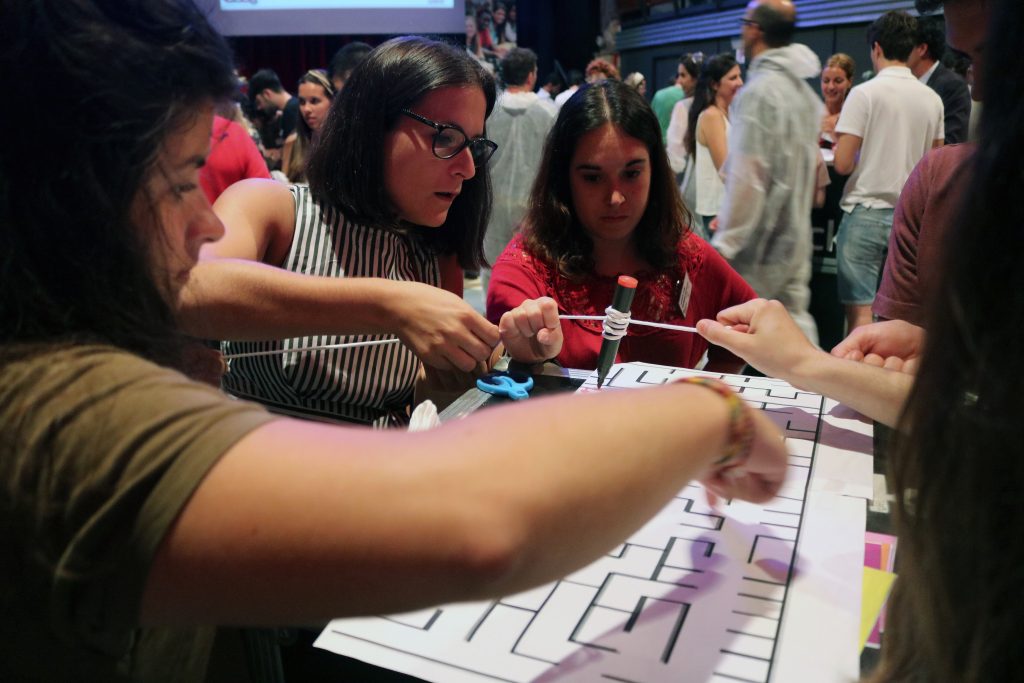 The event brought together nearly 80 people at the Bilborock concert hall in Bilbao.
The closing event of the second edition of the Talentia Challenge program was held in the Bilborock concert hall in Bilbao on the 10th July and was attended by nearly 80 people, including program participants, company representatives and members of the Talentia network.
The first part of the event began with a group dynamic in which both the program participants and the company representatives had the opportunity to work together in a dynamic session that consisted of identifying the key factors required for successfully carrying out team projects. Calculating effort, sharing achievement, generosity and a desire to learn featured amongst the key factors which were discussed.
At the end of this dynamic session, the 37 participants of the program made a short presentation of the projects which were developed over the five-month period and which responded to the challenges previously posed by the following companies: Grupo Urbegi, Imar, Sener, Sisteplant and Vidrala.
Commitment to promoting highly qualified youngsters in the Basque Country
Bizkaia Talent continues to make a firm commitment to highly qualified youngsters. Talentia Challenge is a program which lasts for five months with the participation of 35 students who have been through the Talentia service programs and who are currently doing a Master's degree, and 5 Basque organizations which propose a real, strategic challenge for them which must be solved by the participants in working groups of 5-8, following a process of analysis, innovation and Basadur modelling. During the course of the program, international study trips are made to places with highly innovative ecosystems such as Finland and Cambridge.
Organizations which participated in the first two editions: Arteche, Diputación Foral de Bizkaia, Grupo Urbegi, Idom, Imar, Lantegi Batuak, Parque Bizkaia, Sener, Sisteplant and Vidrala.