University students from Bizkaia discover positive social impact initiatives in the region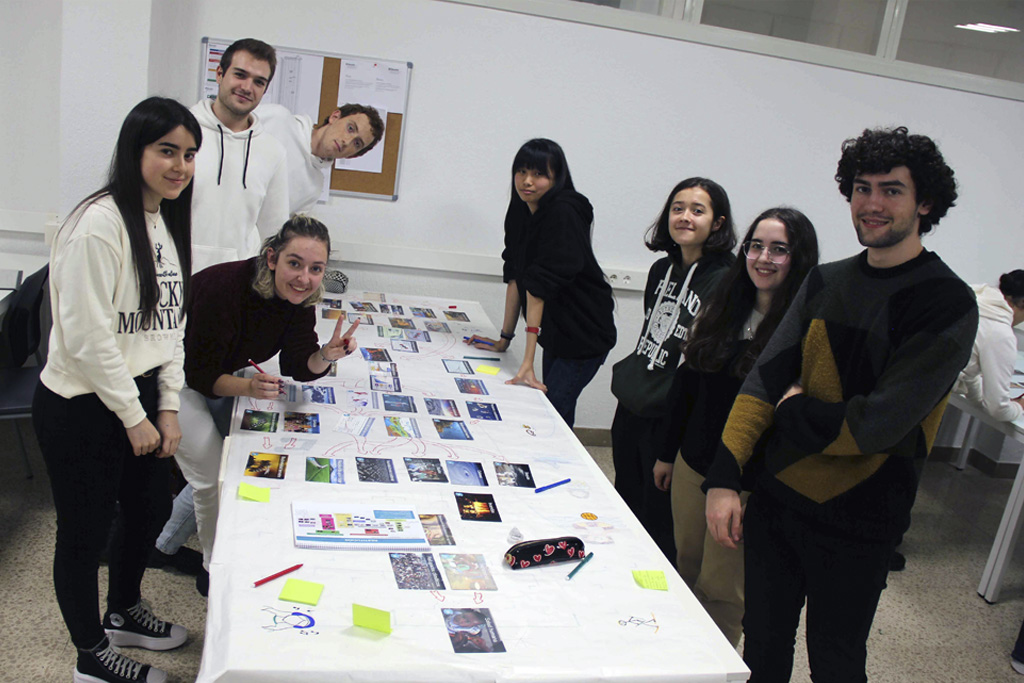 Talentia Skills programme students have had the opportunity to gain an in-depth understanding of some of the projects which are currently underway in Bizkaia.
Within the Talentia Skills programme which fosters skills for professionalism, the aim of the social action cycle is to introduce second and third year undergraduates to the positive social impact initiatives of our ecosystem.
This year the cycle has focused on the subject of Sustainable Development Goals (SDGs), linked to nature and the care of our environment. To this end, in the week starting on the 12th December, Bizkaia Talent organized three activities for participants to connect with nature, be aware of their surroundings and take action to care for the environment.
The first of these activities was the "Climate Fresk", a scientific, collaborative and creative workshop aimed at raising awareness about climate change in a playful way. Designed in game format, it allows players to discover how the climate works in a very short space of time, together with the causes and consequences of its imbalance. The activity was led by the Bizkaia Talent team.
The second activity, entitled "Connect with the mountain" was led by Nakusarbe, an association devoted to the popularization of science, culture and the environment. The activity was carried out in Artxanda (Bilbao) and it consisted of several different dynamics to connect with the natural environment, and in particular with the mountain.
The third and final activity, "Planting Our Future", was organized by Global Shapers Bilbao, an association of youngsters promoted by the World Economic Forum to lead social impact projects with a global outlook by taking action at the local level. Under the guidance of Global Shapers the students visited the Otxarkoaga Urban Vegetable Plots (Bilbao) in order to understand how they work as a tool to foster the learning of social strategies which facilitate a collective contribution towards sustainability and generate ecological awareness processes and environmental education.