Bizkaia:talent and the programme Bilbao BBK Talent organize a social event for the international scientific community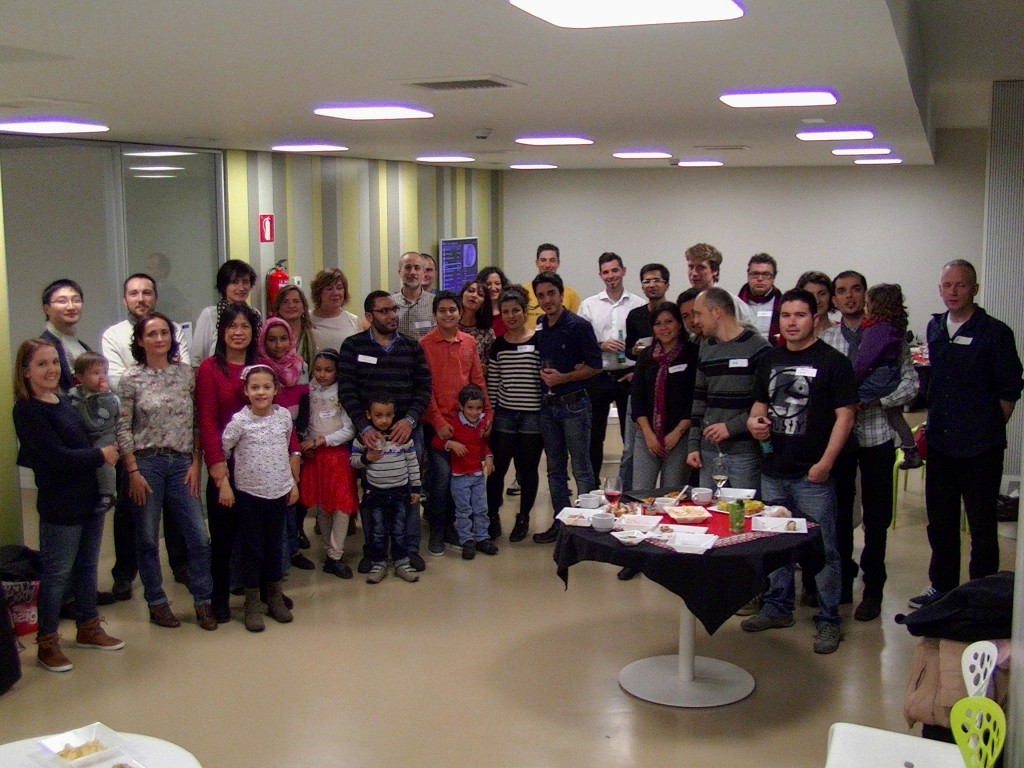 A few weeks before the end of the year bizkaia:talent and the programme Bilbao BBK Talent organized a social event on Friday, December 12, for the international scientific community to gather now that special dates such as Christmas and the New Year are approaching. The meeting place was the avant-garde and cosy OCULO of the BBK TALENT in Sarriko, Bilbao.
The event started at six p.m. and brought together some fifty researchers and scientists from countries such as Italy, Poland, Japan, Serbia, Egypt, Mexico, Germany, Iran, India and Austria amongst many others. They are all working for Basque companies and organizations such as Ikerbasque or BC3.
The aim of the meeting was to bring together people of different origins and cultures for them to share personal anecdotes and working experiences and wish everybody a wonderful new year 2015. The event was attended by many researchers with their families and they all had a fantastic time tasting some typical Christmas dishes from their countries which had been specially prepared for the occasion. For this reason, cultural exchange was one of the protagonists of the whole evening.
The event ended at about 9.30 p.m. with a special toast to the New Year and a gift and prize draw which delighted all those present, specially the children, who played non-stop in an area which had been adapted to this end.
It was without a doubt a very familiar and moving event which brought together people who usually find it difficult to meet due to work-related reasons. And the cultural and intellectual exchange added even greater value to the meeting.