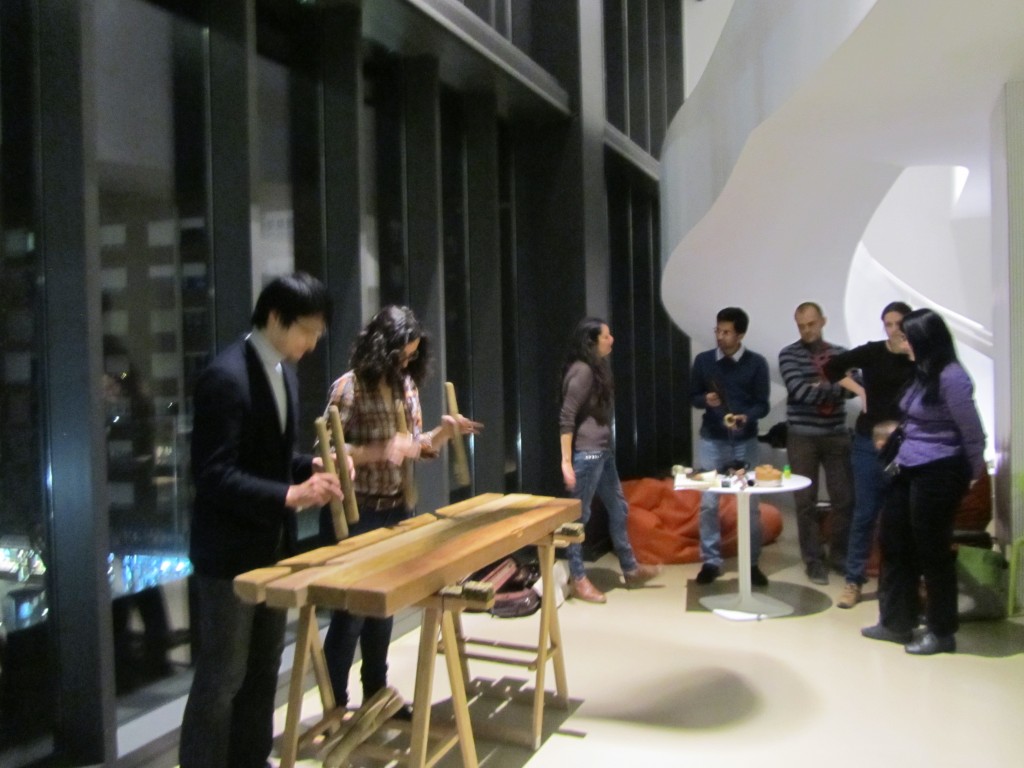 26 researchers and their families from Brazil, Extremadura, France, Germany, Greece, Guatemala, India, Iran, Italy, Japan, Madrid, Poland, Serbia, Turkey, USA, and even some locals learnt about the Basque Mythology and enjoyed our music, playing some typical instruments at the Bilbao BBK Talent.
Bilbao BBK Talent and Bizkaia Talent aimed to approach part of the Basque culture and tradition, showing what  "jentileak" or "lamiak" are; and  how a "txalaparta" or an "alboka" sounds like.
All this was possible thanks to Amaia and Aritza Bergara, one of the best Basque mythologist, who has written several books and who also has all the official title for Basque instruments.
These professionals are working in Biscayan entities, such as the Basque Country University, BCAM – Basque Center for Applied Mathematics, bc3 Basque centre for climate change; CIC BioGUNE,  ESS Bilbao, Ingeteam, Technology Centre Tecnalia, University of Deusto (Deusto Business School, Leisure Institute, Phycology)