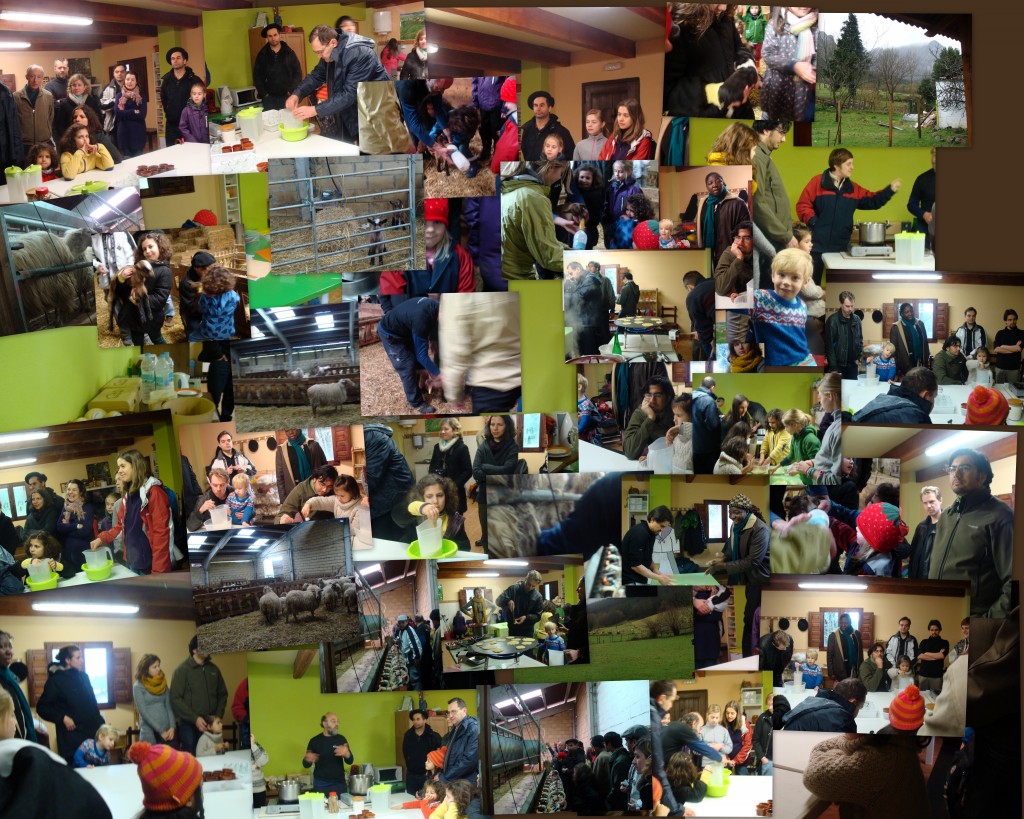 A group of 26 researchers, professors and their families from: Argentina, Byelorussia, Brazil, Congo, England (UK), Guatemala, Italy, Japan, Norway, Portugal, Russia, Sweden, and even some locals, enjoyed a unique adventure to know the daily chores of a Basque shepherd,  in one of the most impressive and stunning mountainous landscapes in the Basque Country: the Urkiola Natural Park.  The shepherd, Patxi Solana, taught them to carry out his daily chores in his Alluitz Natura country house, located beside the Atxarte cheese dairy.
We learnt to make fresh cheese curd (cuajada) with the milk from the farm sheep; tasted Basque Cheese made of sheep milk, called Idiazabal; took part in Shepherd daily tasks as well as sheering the flock and milking the sheep; and made "talo". Talo is Basque bread, similar to the traditional corn tortilla, made of corn flour and water. It is round and is cooked in a warm metal plank.
At the end of the activity, the group enjoyed the surroundings, in spite of the bad and rainy weather, and had the opportunity of seeing other farm animals.
These professionals are working in Biscayan organisations such as the, BC3 – Basque Centre for Climate Change, BCAM- Basque Center for Applied Mathematics, Basque Country University, CIC bioGUNE: Center for Cooperative Research in Biosciences, Ingeteam, University of Deusto. (01/03/2014)