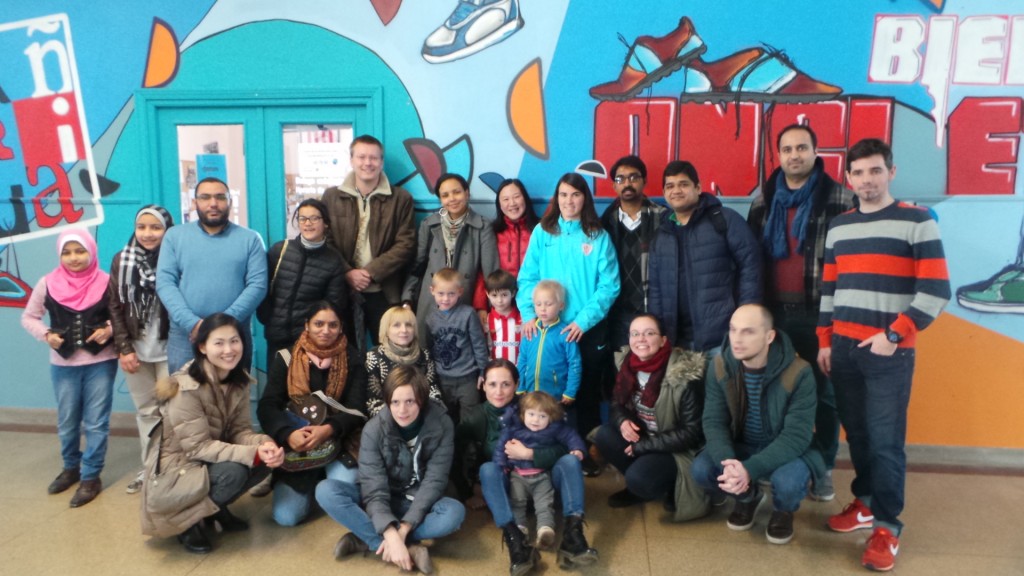 Last 12th March, a group of international researchers, high qualified professionals and their families from Albania, China, Czech Republic, Egypt, India, Italy, Iran, Korea, and Zimbabwe visited two key and emblematic facilities for the Talent Pool development of Athletic Club of Bilbao.
On the one hand, Iñaki González Abadía, Athletic coach for children, showed them the sports facilities of Lezama, where all the teams, from juniors to the professional ones train every day. González Abadía explained the assistants the values that the philosophy of the Athletic club transmits to the society through its players.
On the other hand, these international professionals also had the opportunity of visiting the "Mañarikua" residence hall located in Derio thanks to one of the Residence heads. Here, the eldest boys and girls from outside of Bizkaia live and study meanwhile they are trained to become professional football players.  Actually, they could share some moments with one of the female Athletic players, Eunate Arraiza, before going to Zaragoza to play the Sunday match.
These professionals are working and researching in Basque organisations such as the Technology Centre  TECNALIA; BCAM – Basque Center for Applied Mathematics, BC3 – Basque Centre for Climate Change, CIC bioGUNE, EGA Master S.A, University of Deusto.