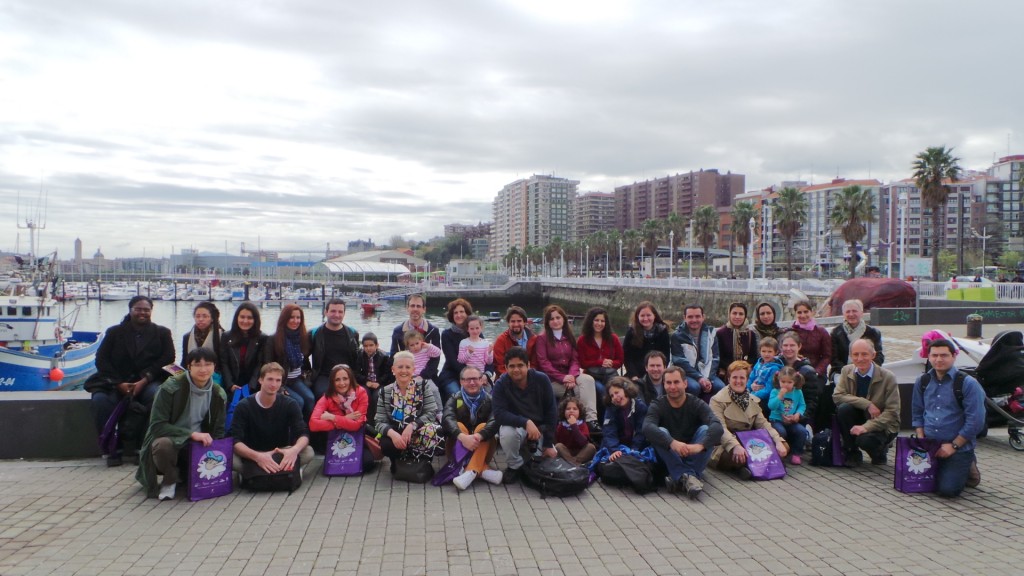 A group of 33 researchers, professors and their families from: Armenia, Canada, Colombia, England (UK), France, Guatemala, India, Iran, Italy, Japan, the Netherlands, Palestine, Portugal, Tajikistan, Turkey, USA, Catalonia, Granada, and even some locals from Bizkaia and Gipuzkoa, sailed the estuary waters by Euskalherria boat. Thanks to Professor of Sociology, Jon Leonardo Aurtenetxe from the University of Deusto, the researchers could know about the local history in depth.
On the one hand, they could discover genuine works of art designed by world-renowned architects, numerous bridges, highlighting the famous Puente de Bizkaia, World Heritage Site and a vivid symbol of industrial power.
When they arrived at the Fishing Port of Santurtzi, they visited the Fishermen Guild, nowadays Itsasoa Museoa Interpretation Centre, to discover the history and the sailor traditions of Santurtzi. Moreover, they actively took part in a Seafood Auction Simulation.
Finally, they visited the CASA TORRE Palace, and tasted some typical products of the area such as sardines at a local restaurant.
These professionals are working in Biscayan organisations such as the, BC3 – Basque Centre for Climate Change, BCAM- Basque Center for Applied Mathematics, Basque Country University, BioCruces, CIC bioGUNE: Center for Cooperative Research in Biosciences, ESS Bilbao, Ingeteam, Tecnalia, University of Deusto. (05/04/2014)