Bizkaia Talent participates in the third edition of B-Venture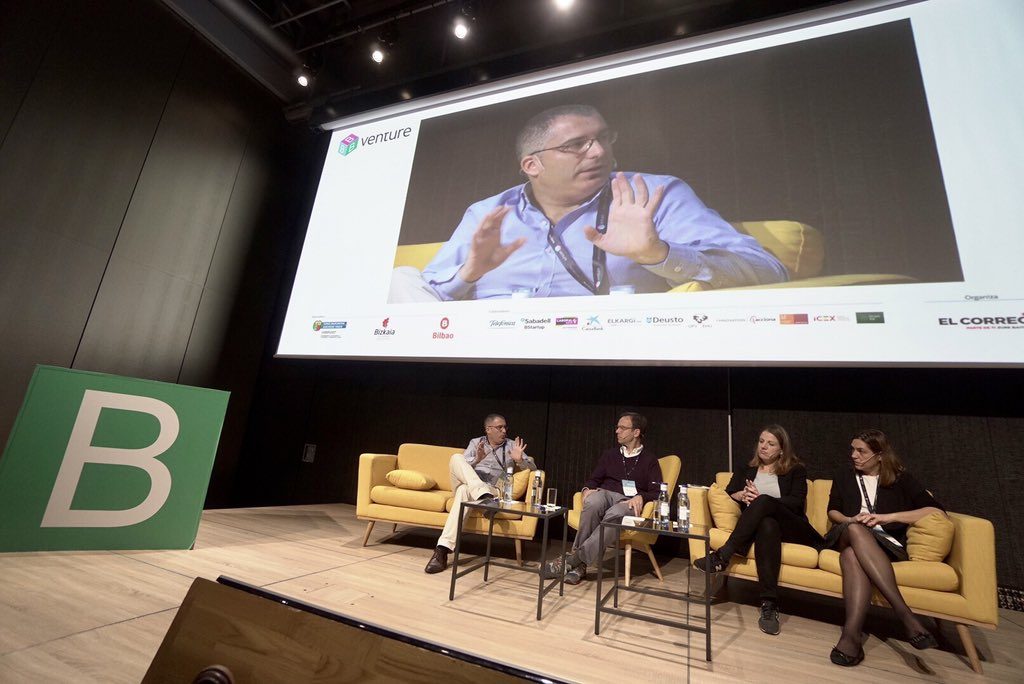 Carmen Méndez, responsible for and expert in international mobility management at Bizkaia Talent, delivered a workshop entitled "Working on the Human Side of Start-ups: the Attraction and Integration of Talent in the Ecosystem" at the Palacio Euskalduna Hall in Bilbao.
At the third edition of the B-Venture held on the 16th and 17th October Bizkaia Talent reported on the services which it provides with a view to assisting international start-ups in terms of their and their families' work and sociocultural integration (health, schooling, accommodation, residence and work permits, sociocultural activities etc).
Carmen Méndez, responsible for the Relocation service and the Be Basque Dual Career Centre at Bizkaia Talent, orientated the entrepreneurs with respect to their concerns and the obstacles that they face and provided them with tips about how to locate and awaken the interest of highly qualified professionals.
B-Venture, an entrepreneurship event that connects ideas with investors
B-Venture is the biggest event related to start-ups in the north of the Spanish State, organized by El Correo newspaper and supported by the Basque Government, Bizkaia Council and Bilbao City Council , bringing together start-ups with both Spanish and foreign investors in order to provide a boost to innovative projects and to propel start-ups.