Cambridge university atmosphere provides the participants in the Talentia Challenge programme with experiences and knowledge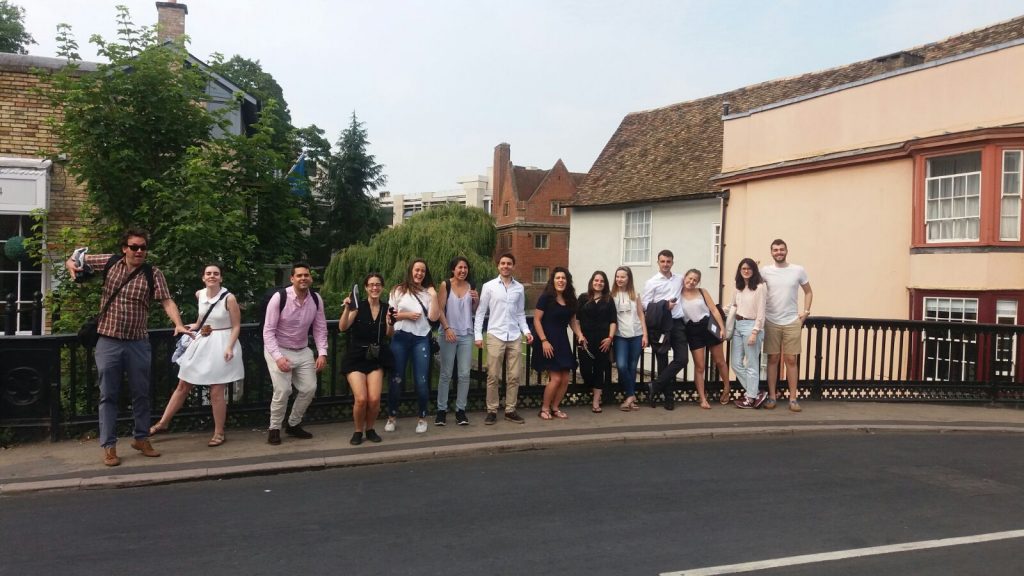 Travelling to the British city of Cambridge means entering a world of science, Nobel prizes and famous personalities such as the philosopher Sir Francis Bacon, the poet, literary critic and playwright John Dryden or the physicist, philosopher, inventor, alchemist and mathematician Sir Isaac Newton, amongst many others who studied at this University. When you stroll outside and inside the colleges, visit their libraries, gardens and corridors you become aware of the endless possibilities of studying and working here. In this place you may be having lunch next to Stephen Hopkins or attending a debate class with David Barnes.
Thus, participants in the Talentia Challenge programme travelled between 18 and 20 June 2017 to Cambridge to improve the presentation of the solution to the challenge they will have to give in July to the companies which posed the challenge in mid-February.
To this end, they had the invaluable help and knowledge of Genuine Insights. She is an expert in running this kind of workshops for fellows and companies from Cambridge. She was chosen to train each of the teams encouraging them to improve at all times.
As the workshop was held at EagleLabs entrepreneurship centre, the participants in the programme learnt about the operational details of this laboratory which has collaboration agreements with the University of Cambridge.
Moreover, they had the opportunity to reinforce the Be Basque Talent Network at a meeting with Basque people residing in the area who explained how they ended up in Cambridge and described their research development experience inside and outside the university as well as their experiences in companies.
The managing director of Bizkaia Talent, Ivan Jimenez, has said that "the trip to Cambridge was another ingredient within the Talentia Challenge programme and an exceptional experience for the participants to perfect the way they put across the message of the solution to the challenges posed by the organizations Science and Technology Park of Bizkaia, Idom, Arteche, Lantegi Batuak and the Provincial Council of Bizkaia itself". "This trip was an excellent opportunity to grow at a personal and a team level", he concluded.