Visit to "LOIZAGA TOWER (13th c.) & POBAL FOUNDRY (16th c.): 2 treasures of our History"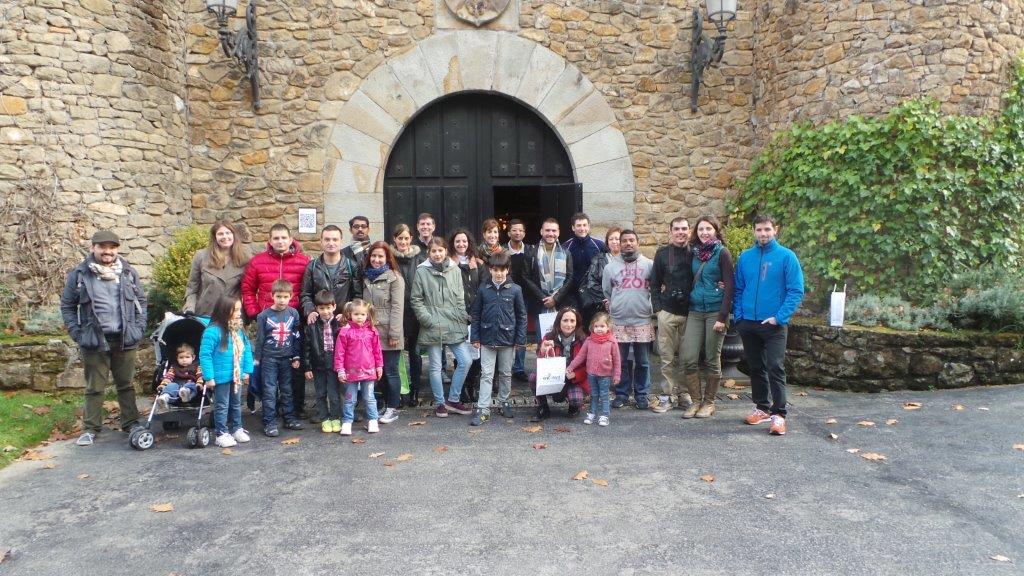 On Saturday 8 November, 24 professionals (researchers, professors) and their families from Chile, Colombia, United States, India, England, Italy, Rumania, Turkey, Extremadura and even some local ones enjoyed an autumn day in the area of Encartaciones.
First, they visited the Ironworks of El Pobal, a monumental landmark situated in Muskiz. The group enjoyed a didactic and very entertaining experience which helped them to get to know ancestral iron and steel working techniques from our historical heritage. They found out how human inventiveness can be applied in order to obtain natural resources and transform them into implements and food through the Mill and the Ironworks, the best preserved in Bizkaia.
They also visited the Loizaga Tower, a defensive tower from the 13th century, which at present hosts a magnificent unique and private collection of luxury cars, mainly Roll Royce. The most significant cars were shown in detail, as well as some other makes which have made history in the automotive world. After tasting a glass of txakoli wine from the local vineyards, they had a meal with typical Basque products at a typical restaurant in Galdames.
These professionals are members of entities from Bizkaia such as Tecnalia Technology Centre (Electrical Engineering, Marine Engineering, Energy and the Environment), the University of Deusto (DeustoTech, Sociology and Political Sciences, Psychology), BCAM – Basque Centre for Applied Mathematics, Institute of Technology -DigiPen Bilbao.