The international community carries out a visit to San Mamés Stadium in Bilbao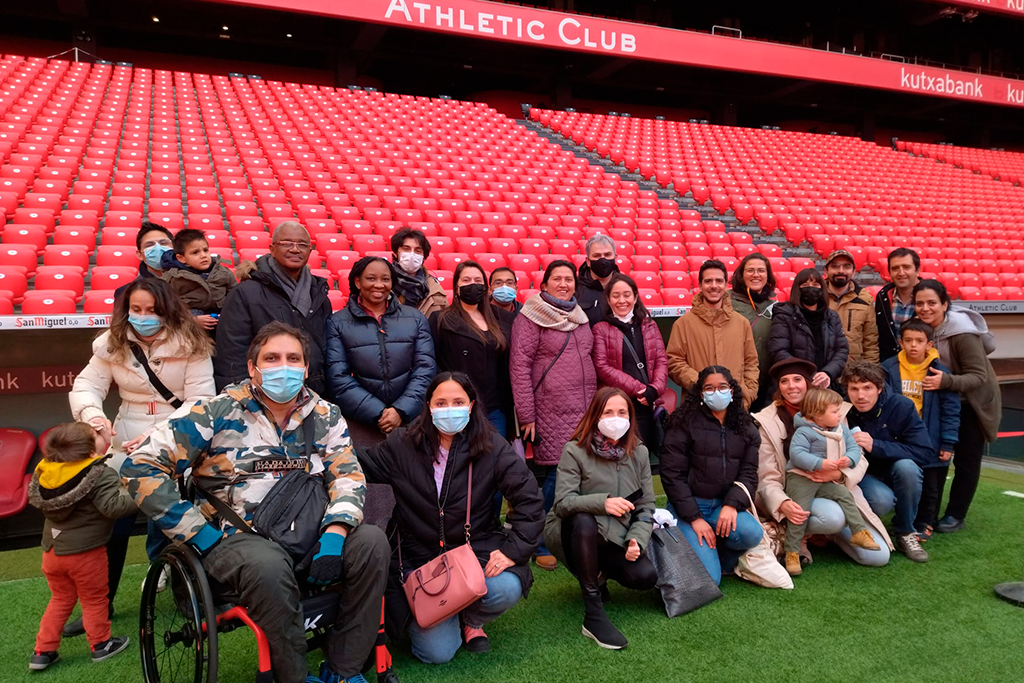 A group of twenty postgraduates and highly qualified professionals enjoyed a visit to the "cathedral" of football in order to learn about the special nature of Athletic Club's philosophy.
With a view to fostering interpersonal and professional relationships, and thus assist and promote a better integration in society, on the 31st March Bizkaia Talent organized a new sociocultural activity which was attended by users of the Relocation & Be Basque Dual Career Centre service as well as postgraduates from the Be Basque Ambassadors program.
On this occasion the participants visited San Mamés Football Stadium in Bilbao, also popularly known as the "Cathedral" of football and the home ground of Athletic Club, a club with a unique philosophy and over 120 years of history.
On their arrival, one of the club's members of staff related to the visitors the history of the club from its beginnings and they then walked down and onto to the pitch itself, as well as taking photos with the bust of Pichichi, the prolific and historical Athletic Club record goalscorer who is traditionally presented with flowers every time a new team plays at San Mamés for the first time. They also visited several other areas, including the changing rooms, the press room and the San Mamés BAT – the VIP hospitality area, amongst others.
Postgraduates and professionals from numerous different countries attended the event: Argentina, Brazil, Ecuador, India, Iran, Italy, Mexico, Nigeria, Netherlands, Dominican Republic, Venezuela and the Spanish State. These people are currently carrying out their studies or work activities at organizations such as BCAM – Basque Center for Applied Mathematics, BioCruces, BC3 Basque Centre for Climate Change, Bridgestone, Tecnalia Foundation, Ikerbasque, ITP Aero, UPV/EHU University and the University of Deusto.