Bizkaia Talent organizes a webinar to raise awareness about the tax advantages available to people in Bizkaia if they have been working abroad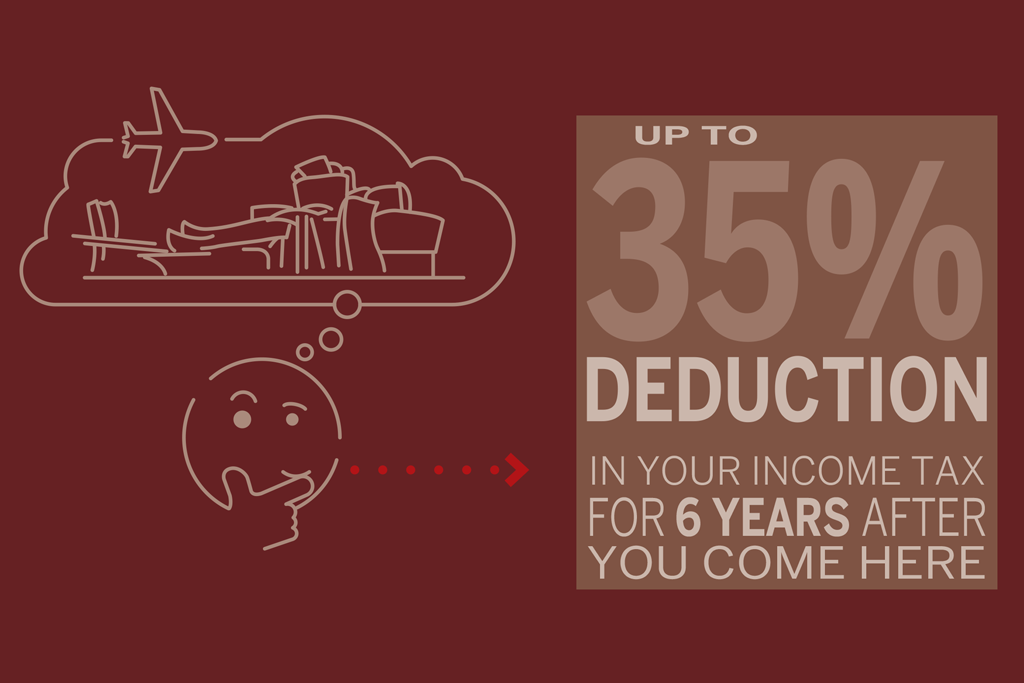 With the participation of the Provincial Council of Bizkaia which delivered the videoconference, the Basque association organized the session in order to provide a detailed overview of the special tax regime for relocating workers
Bizkaia Talent recently organized a webinar with the participation of nearly five hundred professional people, mostly members of the Be Basque Talent Network who are carrying out their professional activities in different countries around the world. Thanks to Ms Maite Robredo, Finance Inspector of the Provincial Council of Bizkaia and expert in international taxation, they were able to learn about the advantages which the special tax regime offers to relocating workers and the conditions which must be fulfilled in order to apply for the regime.
This is a measure which envisages a reduction of up to 35% over a six-year period from the time that professionals initiate their residence in Bizkaia, as long as they have lived outside the Spanish State for at least the five previous years. The exemption of 15% is applied to gross work income (income deriving from specially qualified work carried out which is directly and principally related to research and development, scientific activities, or activities of a technical or financial nature), and it also features the possibility of deducting some of the expenses of the relocation (with a limit of 20% of gross income earned in the aforementioned professional post).
Ms Robredo provided the participants with a detailed explanation of who can opt for this regime, the requirements for application, and the advantages which it offers, illustrating her presentation with countless examples and resolving any doubts on the part of the participants during the course of the session.
It is worth mentioning that Bizkaia Talent has an informative guide which covers all of the most frequently-asked questions (covering requirements, time limits, amounts and accreditation) about the special tax regime for relocated workers, available to the members of its network and which any highly qualified professional who registers with the network can access.
Join the Bizkaia Talent network