Bizkaia Talent, international model of the EURAXESS network for its work in favour of sociocultural integration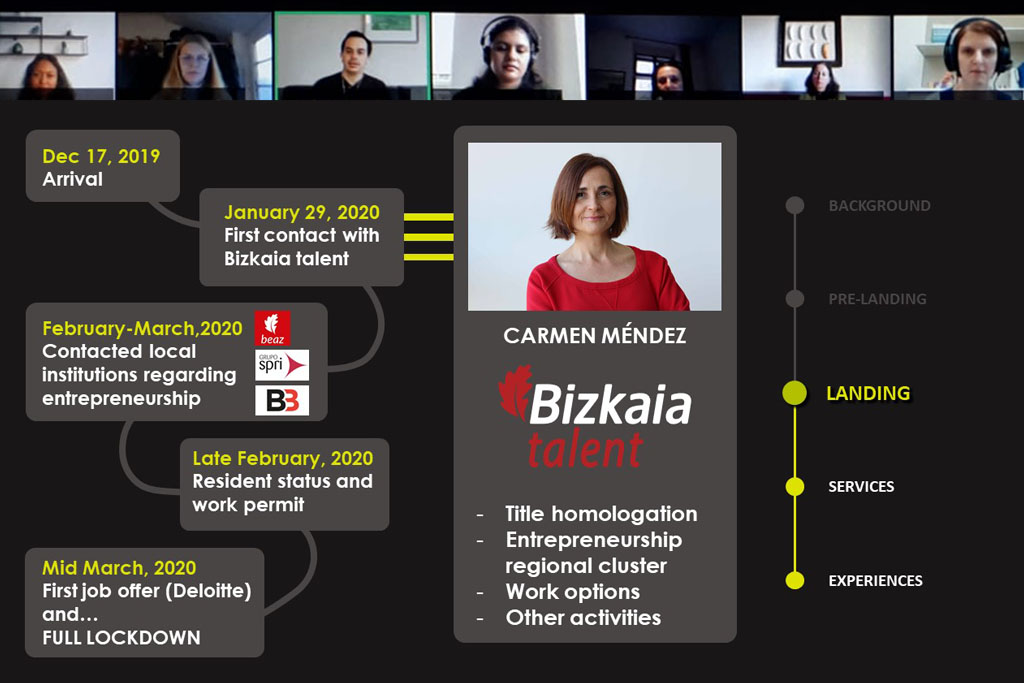 International members of the EURAXESS network acknowledge the work of the Basque association for its support of professional couples and research workers
On the 4th November the pan-European EURAXESS network, a European Commission tool for promoting the mobility of research workers in Europe made up of over 600 members from 42 national networks, held a web seminar on social integration initiatives within the EURAXESS TOP IV project, the aim of which is to expand the setting up and functioning of dual career development services.
One of the outstanding subjects of the event was Bizkaia Talent's Relocation service and Be Basque Dual Career Centre, which is based on providing support to professional couples and international research workers.
Mr Carlos Mariño, Colombian architect and entrepreneur and professional user of the service, was chosen to relate his experience from his arrival in Bilbao at the end of 2019. Mariño spoke about how he was helped by Bizkaia Talent, both in the handling of his residence and work permits, and in terms of social integration and his professional career development. He emphasised the support offered by the Relocation service and the Be Basque Dual Career Centre, through which he was able to link up with key agents in relation to his aims and projects as an entrepreneur and which has provided him with a greater understanding of the Basque business ecosystem.
Furthermore, Ravaka Ramanamisata and Sara Grevsjö, responsible for the host service Welcome Services Office of the University of Gothenburg and other members of the EURAXESS network shared with the participants of the event their experience of their visit to Bizkaia Talent in February 2020. They stressed the role which Bizkaia Talent plays during the process of international professional recruitment, individual follow-up, the diverse channels of communication and the activities organised to strengthen and foster networking and promote the region.