The University of Gothenburg visits Bizkaia Talent to find out about good practice in sociocultural and labour integration for research personnel and their families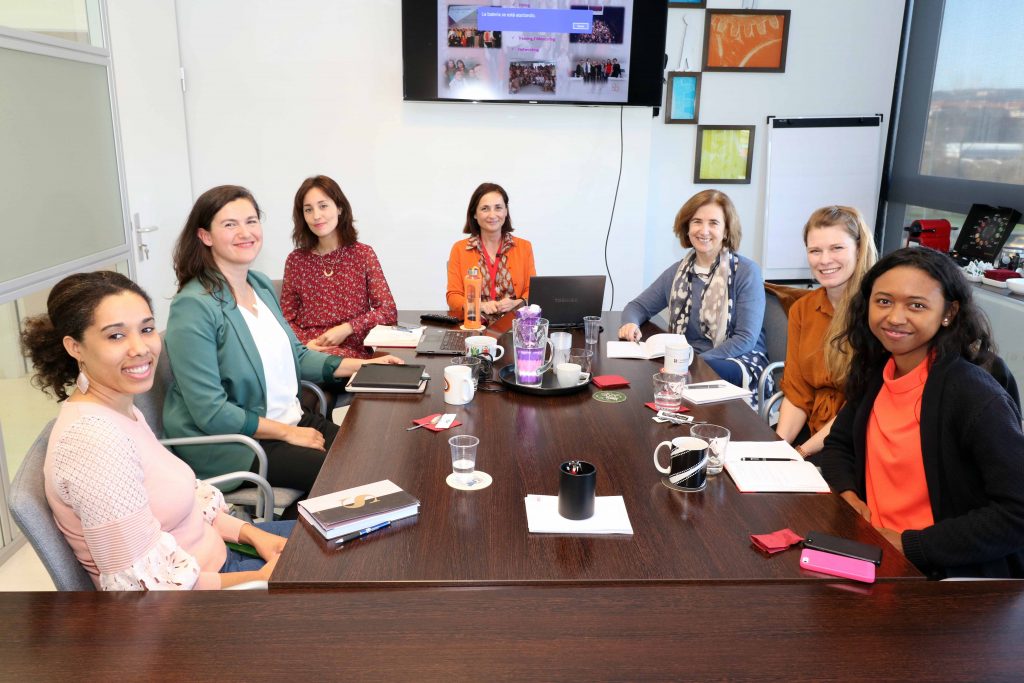 The visit was carried out within the framework of the EURAXESS Top IV Dual Career Twinning Project
Representatives of the University of Gothenburg recently visited the installations of Bizkaia Talent in order to share synergies and learn about good practice with respect to sociocultural integration activities and Bizkaia Talent's Relocation and Be Basque Dual Career service which is based on supporting professional couples and international research employees.
Over a three-day period, Ravaka Ramanamisata and Sara Grevsjö, responsible for the Welcome Service Office reception service of Gothenburg University, and members of the EURAXESS Network, took part in workshops with Bizkaia Talent staff and other collaborating organisations of the Be Basque Dual Career Centre such as EmakumeEkin, a network of women entrepreneurs, the PNW Bilbao international network of professional women, or beneficiaries of the Relocation and Be Basque Dual Career service itself.
Furthermore, they visited the Bilbao Berrikuntza Faktoria (BBF), innovation and entrepreneurship urban eco-system located in Bilbao, where they were able to discover in-depth about the so-called "W-Bridge" project for female immigrant entrepreneurs. They also visited the University of Deusto to learn about the recruiting and welcoming process for new research staff and the services connection which Bizkaia Talent offers to professionals and their families.
Finally, they were given the opportunity to discover the BBK Talent Home installations, a residential facility for research personnel arriving from outside the Basque Country Autonomous Community. Bizkaia Talent has taken part in this programme since its creation.
Taking part in a sociocultural activity
Also worth mentioning is that the visit was useful in as far as it provided first-hand knowledge about how sociocultural activities are developed at Bizkaia Talent, as our guests were able to participate in the first of these to be held in 2020, in this case an activity involving the planting of no fewer than 100 indigenous trees in the Urdaibai Biosphere Reserve.