Basque Country is waiting for you
Getting ready for the future
Bilbao, Donostia-San Sebastián and Vitoria-Gasteiz are developing and implementing innovative strategies to successfully face future challenges: shortage of resources, safety, sustainability, citizen participation, and so on. The three capitals of the Basque Historical Territories want to become smart cities over the next few years.
Innovation and technology are the keys to the models being developed in all three capitals in the past few years. Projects drafted in cooperation with technology centres, companies and citizens are being carried out to transform them into smart cities.
Bilbao
According to the IESE Cities In Motion Index (ICIM) 2015 of the Centre for Globalisation and Strategy at IESE Business School, Bilbao ranks 76 among the world's smart cities and 45 at the European level.
Bilbao is committed to state-of-the-art technology services and smart economic specialisation. The city, undergoing dramatic changes in the fields of environmental protection, energy efficiency and transportation, is undeniably attractive, drawing large numbers of tourists.
The capital of Bizkaia is implementing the Bilbao Sustainable Energy Action Plan 2020, aimed at reducing greenhouse gas emissions by 30% (251,427t) vis-à-vis 2005 and saving 8% water.
Bilbao has also got under way Agenda 21, a project inspired by the United Nations Conference on Environment and Development (UNCED), also known as Earth Summit, held in Rio in 1992. Agenda 21 is Bilbao's commitment to environmental improvement through the design of an Action Plan to offer citizens better quality of life.
Sustainable tourism and new technologies also play a role in Bilbao's plan to become a smart city. Fine examples of this are the bike rental programme and the 3D Walking Tour Bilbao, designed within the framework of the European programme PEOPLE, which aims at speeding up the development of smart cities through the rapid implementation, deployment and uptake of innovative internet-based services. A 3D video shows the district of Abandoibarra, where some of the city's most popular architectural sights are to be found (Guggenheim Museum, Iberdrola Tower, Museum of Fine Arts, La Salve Bridge, and others).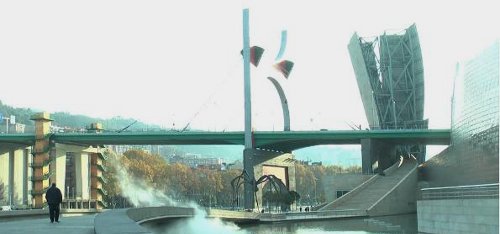 Donostia-San Sebastián
The transformation of the capital of Gipuzkoa into a smart city is based on the Strategy 2020, divided into four chapters: 'A Connected City', 'Designed in Donostia', 'People & Values', and 'Living & Enjoying'. The strategy is aimed at building a sustainable city in the environmental, social and economic sense.
The Town Hall agency Fomento San Sebastián was established to promote economic and social development in Donostia through innovation and the production and transformation of knowledge.
One of Fomento San Sebastián's projects STEEP, about energy efficiency and in partnership with the Italian city of Florence and the English city of Bristol, is aimed at implementing a Smart City Plan involving all the actors in the energy chain.
The city is also committed to the Sustainable Energy Action Plan, whose goal is to lower energy consumption by 20%, reduce greenhouse gas emissions by another 20% and boost the use of renewable energy by 20% as well.
In addition, the Donostia authorities signed an agreement with the firm Ikusi to leverage technology solutions for better energy management, more mobility, improved quality of life and a stronger business fabric.
Smart Kalea, an ahead-of-the-curve pilot initiative in Europe, promotes environmental sustainability through energy saving in the city's shops, restaurants and homes.
Vitoria-Gasteiz
The capital of Álava-Araba was chosen as a European Green Capital in 2012, an EC initiative that rewards eco-friendly smart cities.
Vitoria-Gasteiz has already implemented a series of projects and strategies to become a smart city:
Global strategies and projects
In addition to the initiatives undertaken in each Historical Territory, there are others that can be implemented (or are being implemented already) in the Basque Country at large:
– ConpyBasque: A platform offering smart solutions to almost 40 SMEs and associations in the Basque Country and other regions. The goal is to turn Basque cities and companies into international reference in smart applications, carrying knowledge and services to cities around the world.
– SC4C-Gaia (Smart Capacities for Cities): A guide from the Basque Electronics, Information Technologies and Telecommunications Cluster (Gaia-EICT Cluster) about all the smart solutions, products and services currently offered by affiliated companies.
– Public Sector Innovation Strategy 2014-2016: An initiative by the Basque Government to provide better services to citizens.